How to Change Your Personal Information at a Hawaii DMV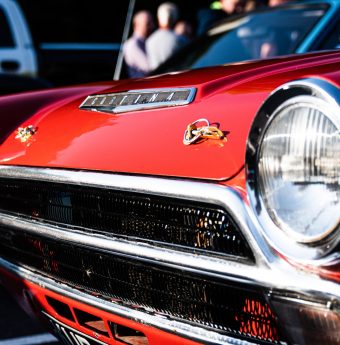 It's important to keep your information up-to-date with the Hawaii DMV, especially if you're new to the state or have recently moved. Updating your address is a smart move in case you ever lose your license or want to ensure your information is accurate.   
To update your address with the Hawaii DMV, you'll need to visit one of their offices in person and bring a valid form of identification. The most commonly accepted forms of ID are a driver's license, state ID card, or passport. After presenting the proper documentation, you will be asked to complete an application for address change. 
Changing Your DMV Records
You can update your address with the Hawaii DMV in a few different ways. You can do it online, over the phone, or in person at a local office. To update your driver's license address online, you must log into your account and submit an address change request form. Fill out the form and submit it for review. If everything is correct, your address will be updated in the system. 
Name Change via Social Security Office & HI DMV
If you need to change your name legally, you must go through the Social Security Administration (SSA).
You must provide evidence of the name change to confirm your name change with the SSA. This is important so that your updated name can be associated with your Social Security Number. To complete this process, you'll need to submit the following documents to the SSA:
A completed

Application for a Social Security Card

Proof of name change

Marriage certificate

Divorce Decree

Court documents

Proof of your identity

Driver's license

State ID

U.S. Passport

Proof of Citizenship

Certificate of U.S. citizenship

Birth certificate

Certificate of Naturalization
Once you've completed your name change through the Social Security Administration (SSA), you can submit your updated info & docs either in person, at an SSA office, or through the mail. 
Questions? We recommend contacting the SSA for further assistance or using their site's information + contact details to clarify any unique questions you may have.
After your name change has been updated with the SSA, you must update your driver's license with your new name. You'll need to visit a local DMV office in Alaska to do this.
The process for updating your name on your license is the same as getting a new ID, except you'll be providing your new information. You'll need to provide proof of your name change and your Social Security Number and pay a fee.
Note: it's also a requirement if you're coming from another state!
In addition, if you've recently changed your name due to marriage or other reasons, you can update it at the Hawaii DMV. During this process, you'll provide updated information and receive a new ID or license with your new name and updated details.
If you're wondering how to change your address or name at the Hawaii DMV, don't worry! Keep reading, and we'll walk you through the process step-by-step.
Changing Your Address in Hawaii
You will usually have around 30 days to complete this process. To update your information, you will need to visit a local Alaska driver licensing office, provide the necessary documents, and pay any applicable fees.
When updating your information, you will typically need to provide the following items if you are changing your address after moving to the state:
Current out-of-state driver's license

: This is required to prove your identity and to show that you were previously licensed to drive in another state.

Proof of Social Security number

: This is required to verify your identity and to comply with federal law.

Birth certificate or other document showing legal US presence

: This is required to verify your identity and to comply with federal law.

Document(s) showing your new address

: This is required to update your information with the DMV and to ensure that your license reflects your current address.
You will pay about $5-$40 to get a new license in Hawaii if coming from another state (depending on how long you want it). You won't have to do a road test if you turn in your previous license. Otherwise, you'll do so because it's as if you're applying for a new one.
A quick tip: Save time by using this opportunity to register an out-of-state vehicle in Hawaii.
Now, for Hawaii residents updating their address – updating your information is a little different for each county – but typically, it follows a similar structure:
Mail your local DMV with a change of address form + proof of ID/residency

Visit a local DMV and update your details
The address update costs a few dollars to complete (depending on how long you'd like your new ID/license – usually about $40 for 8 years, or $5 per year)
You can get a new license issued with this updated information, though it's unnecessary. However, you'll want to update your vehicle registration to reflect this new change. 
We'd also recommend you take a moment to see if there are any outstanding traffic tickets, fees, and other items on your driving record. This way, you can get them out of the way and not worry whether they'll cause issues with your license validity.
For More Information
As you work on processing your information or completing the necessary forms for updating your DMV records, we understand that you may have questions or need additional assistance. 
We encourage you to utilize our online directory to find the nearest DMV offices in Hawaii to you. This will provide you with important information, such as the office's hours of operation, contact information, and the services offered at that location.
If you need further guidance on specific topics related to the Hawaii DMV, be sure to check out some of our other informative guides providing info on topics such as obtaining a driver's license, registering a vehicle, or updating your address or name with the DMV. 
Our goal is to provide you with the resources you need to navigate the DMV process with ease and confidence.