How to Change Your Personal Information at a Mississippi DMV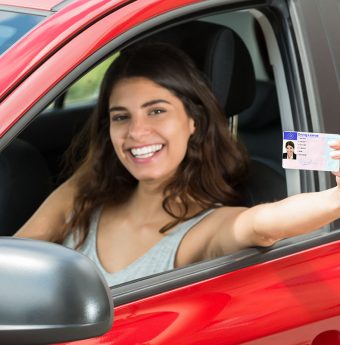 Are you a resident of Mississippi and need to change your personal information on record with the Department of Motor Vehicles?  Whether it be for something as routine as updating your address after moving or submitting supporting documents to make changes like your name, changing personal information at the DMV can feel like a daunting task. Lucky for you, we have compiled this comprehensive guide on changing your personal information at any Mississippi DMV! 
How Do You Change an Address on Mississippi Drivers License?
To update your address with the Mississippi DMV, you must visit your county's Tax Collector's office in person. Regrettably, this service is not available online. We'll walk you through all the steps necessary so that when it comes time to submit documentation and complete any paperwork, you'll know exactly what is needed. 
Keep reading to find out everything you need to know about making changes safely, hassle-free, and accurately so that no mistakes are made down the road!
Name Change via Social Security Office & I.D. DMV
If you're contemplating changing your name, informing the Social Security Administration (SSA) of the update is essential. Although the process is relatively brief, you'll need to take additional steps afterward, such as updating your name on all your accounts and DMV records.
Prepare yourself to take action and complete the necessary steps. You must submit paperwork verifying the modification to inform the SSA of your name change. Once you've organized the documents, you can visit an SSA office or send them via mail. Here's how to change your name with the Social Security Administration:
Gather the documents you need.

To update your name in Mississippi, you must provide proof of identity, such as a birth certificate, driver's license, or passport. You'll also need to provide two documents that show your new name together, such as a marriage certificate or court order. 

Fill out the application.

You can find the Social Security Administration's

Name Change Form

online or pick one up at your local Social Security Office.

Submit your application and documents to the Social Security Office nearest you.

You'll need to provide certified copies of any necessary documents, so bring originals for verification purposes. 

Wait for your new card to arrive

. Once your application is processed and approved, you'll receive a new Social Security Card with your updated name. 
Updating your name in Mississippi can be a hassle, but following these steps will help make the process faster and easier. You can change your name with the Mississippi Department of Motor Vehicles with your updated documents. 
Changing Your Address in Mississippi
Get ready to hit the road in Mississippi – new residents have only 30 days after moving into the state before updating their info with DMV and ensuring all their driving requirements are squared away. This includes getting your driver's license, registering your vehicle, and more! Usually, when you're changing your address after moving to the state, you'll need some specific things, such as:
Current out-of-state driver's license

Proof of social security number (i.e. social security card)

Birth certificate (or other document showing legal US presence)

A paper (or two) showing your new address
New residents need to be aware that, along with submitting the necessary documents, they must also pay certain fees. These fees may include obtaining a new driver's license or identification card and expenses associated with registering their vehicle in Mississippi. 
It's worth noting that the exact amount of these fees may differ based on the type of license or vehicle, so it's recommended to consult with us for a comprehensive understanding of what to anticipate. You'll pay a small $11 fee to complete this update. Take advantage of your time at the DMV by going ahead and registering an out-of-state vehicle.
Now, for Mississippi residents updating their address – you've got some options. Grab a copy of the Mississippi Change of Address Request form and fill it out. You can then:
Order a duplicate credential with your updated information

Do a completely new online renewal
You can also stop by a local Driver Service Bureau office to submit your documents. Note: The Mississippi Department of Public Safety doesn't mail to P.O. Boxes. As an existing resident of the state, if you need to replace your driver's license or ID, you won't receive a new one automatically.
Rather, you'll need to follow the same process as renewing it, which entails paying a nominal fee. Moreover, when updating your personal information, it's important also to update your vehicle registration. This procedure proceeds rapidly since you may already possess most of the required information.
Remember that you'll need to bring some additional funds to account for any applicable fees.
What Do New Mississippi Residents Need for a New Drivers License?
Valid out-of-state driver's license
Long-form birth certificate (Certified)
Social Security Card
Two proofs of residency, such as a utility bill, lease, or purchase agreement.
How to Proof your Residency at Mississippi DMV?
The Mississippi DMV accepts several different documents, such as bank statements, paycheck stubs, and lease and purchase agreements. Below is a list of all domicile documents accepted:
| | | |
| --- | --- | --- |
| Utility Bill (Electric, Water, Gas, or Cable) | Bank statement that includes your physical address. Note that we cannot accept blank checks. | Paycheck stub (If it has Name and Address) |
| Lease/Purchase agreement, Rental Agreement | Bureau of Indian Affairs Card/Indian Treaty Card | Medical records/bills from doctors/hospital |
| Military Discharge/Separation papers | IRS/State tax forms/W-2 (must be returned taxes) | Employer ID card with address |
| Firearm Permit | Pilot's License | School record, transcript or report card |
| Student ID card with photo | Vehicle title, Vehicle registration or Car Tag registration receipt | Voter registration card with a physical address |
| Life, Health, Auto, or Home Insurance Policy | Mortgage papers | Property tax statement |
| Mississippi license issued to the parent or legal guardian | Official Proof of Domicile Affidavit | W-2, Medicaid, Child Support, and Social Security document (Federal Documents) |
| Internet or any Phone bills | Credit card statements | Military Orders or Military Documents |
| Homestead Exemption Receipt | Notarized employer verification on their letterhead stating the address of the applicant | Sex Offender registration documents |
| Official Proof of Domicile Affidavit – Roommates, Landlords, Parents or Guardians |   |   |
For More Information and Guidance
Don't stress out over the Mississippi DMV's paperwork!  Our directory has all your state government information needs covered. With it, you'll quickly find a nearby branch and even get detailed operating hours, contact info, and services offered – so no more waiting in long lines to ask questions!
Our accompanying DMV guidebook provides helpful tips on various processes like tracking down licenses or titling vehicles.  For more information about your state – see our Mississippi DMV directory.