Alaska Learner's Permit: A First-Time Teen Driver Guide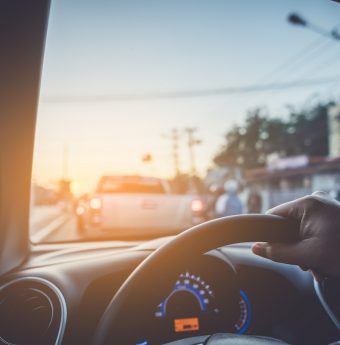 For first-time teen drivers in Alaska, obtaining a learner's permit can be a daunting task. With the right information and guidance, however, the process can be made much easier.
This guide will provide a comprehensive overview of the steps necessary to get an Alaska learner's permit, as well as resources for teens to use in order to become educated and safe drivers. From understanding the application process to the importance of taking driver education courses, this guide will provide all the information needed to make the process of getting a learner's permit as smooth and stress-free as possible.
In Alaska, you may become eligible for your first Alaska Driver's License once you reach the age of 18; however, with the help of your parents, you can qualify earlier. Besides that, there are several conditions that you have to meet to guarantee that you are aware of the regulations, are a proficient driver, and will drive responsibly on the roads.
What are the Fees for Teen Age Alaskan Drivers License?
The cost for a teenage Alaskan license is $20 for regular and $40 for Real I.D.
How Do I Apply for My License?
To acquire a driver's license, you must personally visit your local Division of Motor Vehicles office and submit Form D1. To save time, you can fill out and print this form prior to arriving at the DMV.
Alaska's Rural Residents
To help remote Alaskans with their unique licensing needs, the DMV has created extra services. We invite you to review this guide to rural driving for further information.
Documents Needed for License
An authentic or officially certified copy of a U.S. birth certificate from Vital Records is required for submission.
A United States or US Territory-issued passport or passport card is required.
In order to obtain an Alaska driver's license, you must possess a valid foreign passport with the appropriate immigration status form issued by the U.S. Department of Homeland Security and U.S. Citizenship and Immigration Service.
A resident alien or temporary resident alien will need to submit an employment work authorization document provided by the U.S. Department of Homeland Security and U.S. Citizenship and Immigration Service (USCIS).
An Alaska Instruction Permit or State Identification Card.
Certificate of Citizenship, Naturalization, or Birth Abroad.
Social Security Number
To Prove Your Residency
Alaska voter registration card
Utility bill
Paycheck Stub
Alaska title and/or registration (Issued at least 30 days prior to application)
1st class mail
Change of address confirmation from USPS
Tribal ID card for remote addresses within the tribal areas.
A canceled check or bank statement
School Records
Letter from employer, bank, utility, charitable organization, etc. on letterhead verifying applicant's residence address.
Social Security
If you possess a Social Security Number, it's necessary to include that in your Alaska driver's license application as the details provided must check with those on file from Social Security.
If You Do not have a Social Security Number
If you do not possess a Social Security Number, evidence from the Social Security Administration must be presented to demonstrate that no number has been allocated to you.
Congratulations on taking the first step toward becoming a licensed driver in Alaska. Obtaining your learner's permit is an exciting milestone, but it's also just the beginning of your journey. With this guide, you should feel confident and prepared to obtain your permit and start learning how to drive. Remember to study for your written test, take practice driving tests, and be patient—before you know it, you'll be behind the wheel of your very own car.