Arizona Driver's License: New AZ Driver License Application Process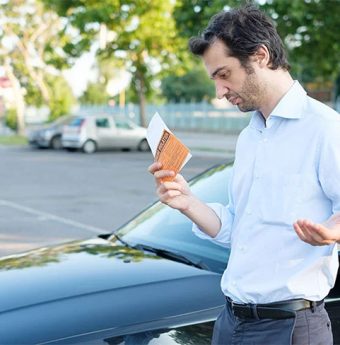 Arizona uses a graduated driver's license program to help teens understand the rules of the road while giving them behind-the-wheel experience, starting at age 15 and 6 months. AZ teens are willing to respect road laws, practice driving, and take a driver's ed course can their learner's permit.
Getting an Arizona driver's license requires you to:
Go through their graduated licensing program
Be of-age, pass requirements, and take the tests
The second stage of this GDL program lets the teen get their intermediate license granting more freedom. Before long, they can get their full (adult) license either after holding the provisional for 6 months or when they turn 18.
Alternatively:
Those 18 and older can get their driver's license without a permit if they pass the knowledge and driving test. Or, do their knowledge test, hold a permit, and then pass a road test. There's also an option to do a driver's ed course, get a permit, and pass the road test, too.
Whatever way you get there, we're sharing what's done once you're ready to upgrade your permit or provisional license into a full-fledged one in the state of Arizona.
The Step-by-Step Process of Getting an Arizona Driver's License
An Arizona license is available for those who graduate from the GDL program. Or, as noted, those 18 and older are willing to practice driving and pass the requirements when applying.
Steps to get a full driver's license:
Schedule and visit an AZ DMV
Complete a Driver's License/Identification Card Application (40-5122)

Note: You may process the application online and bring documents to the DMV

Provide personal identification

Passport
Birth Certificate
Social Security Card
W-2 or 1099

Provide proof of residency

Mortgage statement
Utility bill
Medical card
Registration

Provide proof of Social Security Number
Provide a valid license (if applicable)

Via GDL program
Not suspended or revoked
Surrender your out-of-state license

Pass the tests

With GLP: Road Test
Without GLP: Knowledge and road test

Get your vision exam
Pay the application fees (see below)
Those who did not undergo the state's GDL program need to pass a written and vision test when applying for their driver's license. They will take a driver's test, too. Consider using a practice test before going to the DMV to increase your chances of passing.
The DMV driving test verifies adult drivers can show respect for the road.
The AZ road test includes being able to check for safety, control the vehicle, and obey traffic signs. The test also checks if you can signal properly and observe/communicate your driving abilities. If you have behind-the-wheel experience, then you shouldn't have trouble passing the driving test.
Congratulations!
You're now a new, proud owner of an unrestricted license! You will receive a temporary license until it arrives by mail. This license is good until you turn 50 years old.
Notes:
You will renew an AZ license every 12 years from the date of its issue
If under 21, you'll receive a vertical license until you get a duplicate past this age
Licenses for those over 50 are only valid for 5-year periods
Those unable to respect road rules & laws may see their license suspended. Are you in this situation? If so, refer to our suspended license guide for more details on how to get it reinstated.
Arizona Driver Licensing Fees
The fees depend on your age and license type – this usually includes:
16 to 39 years old: $25
40 to 44 years old: $20
45 to 49 years old: $15
50 years and older: $10
Final Note about Arizona Driver Licenses
Remember, driving is a privilege. Respect the rules of the road and your fellow drivers. Continue practicing safe driving and make sure you carry Arizona auto insurance as this is a requirement!
You'll love your newfound freedom when behind the wheel. Stay safe out there!