How to Request Your Arizona Driving Records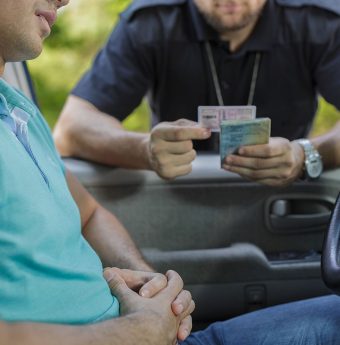 Your driving records, or DMV records, are the state's collection of your driving history. Your driving history can include anything from a vehicle's registration and license status to point violations like unpaid tickets. Getting your AZ driver's records can be done online, in person, and by mail.
This short article shares how you can request your driving records in Arizona.
Getting Your Arizona Driving Records: Step-by-Step
There are two types of driving records:
Official Arizona driving records are obtained at a local AZ MVD or by official mail. You may also request your records through online services – this shows violations and other items on your records but cannot be used with official DMV business.
Arizona offers four driving records types:
39-month uncertified
39-month certified
5-year uncertified
5-year certified
Unofficial records can be found through third-party services. These aren't admissible for official business but can help you understand what's going on with things like if you have lurking tickets, driving points, endorsements, and the like.
Driver Record Request Online
To get DMV record online:
Visit the Online Services Portal
Enter your information
Complete the on-screen prompts
Pay the $5 certified or $3 uncertified fee
Receive and print your record
Driver Record Request In-Person
To get the driving record at a DMV:
Visit your local DMV
Submit a Motor Vehicle Record Request (46-4416)

Signed in front of an agent or notarized

Show your DL/ID
Pay the $5 certified or $3 uncertified fee
Driver Record Request by Mail
To get a copy of your driving record by mail:
Fill out the Motor Vehicle Record Request (46-4416)
Get the application notarized or signed by the MVD agent
Include a check or money order to "Motor Vehicle Division"
Send the documents to the address on the form
To Summarize
Your Arizona driving records provide a detailed overview of your driver information. You can request official copies from the MVD or unofficial copies from third-party services. These documents are helpful for personal records, staying up-to-date, and other DMV transactions.