Arizona Learner's Permit: A First-Time Teen Driver Guide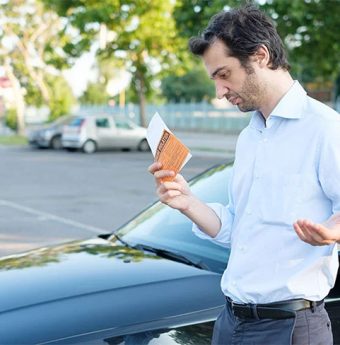 Teen 15 years and 6 months old can apply for their learner's (Class G) permit in Arizona. Their application places them in Arizona's graduated licensing program which takes them through a series of requirements before they're legally allowed to drive on their own.
This guide shares:
Your permit requirements
What steps you'll take
Fees and taxes you'll pay
The Arizona Motor Vehicle Division handles the process and paperwork. It's up to the teen to respect the rules of the road throughout their time earning their license. The following are the items teens need to complete to get their Arizona learner's permit.
Get an Arizona Learner's Permit: Step-by-Step
The paperwork and testing take place at your nearest ADOT location. Need to find one? Click here to sort through our directory. Once there, they'll provide the following items to get their driver's permit.
Submit a Driver's License/Identification Card Application

Form 40-5122
Parental signature (if under 18)

Notarized and/or witnessed by an MVD agent

Show proof of:

ID
Residency

Pass the tests

Written
Vision

Pay the $7 permit fee
The written test taken during the permit application tests your knowledge of road signs and rules. This 30-question test isn't difficult if you study the Arizona driver manual or take practice tests. You can find online tests to practice through accredited providers.
You can take your written test up to 3 times within 12 months. Otherwise, if you fail, you'll need to pay the $7 permit fee. This test isn't difficult with a few hours of study – it's important, so make sure you do!
What to know about your permit:
Valid for 12-months
Licensed (21+) drivers must accompany you whenever driving
As you can see, getting a learner's permit in Arizona is very easy and straightforward. Do your best to avoid traffic incidents and don't use your phone when driving (unless an emergency)! Be safe on the roads, too!
Getting Behind-the-Wheel Experience
Teens are expected to use the 12 months of having a permit to practice their driving. Getting behind-the-wheel experience is a necessity because you'll report this when getting an intermediate license.
What you should know about driving experience:
You may take an accredited driver's education course
You can do and log 30 hours (10 at night) of supervised driving
Either option will get you where you need to be when upgrading to a provisional. The driver's education course is 30 hours of classroom activities and 6 hours of driving instruction. It's up to you!
The Next Step of Arizona's GDL: A Provisional License
Upgrading a permit to a provisional license becomes available once a teen turns 16 (but not older than 18), held their permit for 6 months, and got their behind-the-wheel experience. This intermediate license gives more freedom on the road and puts the teen one step closer to unrestricted driving.
Ready to learn (or do) the next steps in the program? Read our Arizona Teen Driver's Licensing Guide.