Arizona Registration Renewal: In-Person, Online, and By Mail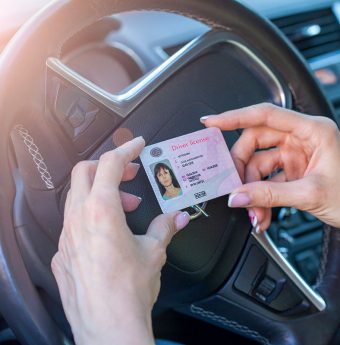 Arizona residents will renew their vehicle registration usually every 1, 2, or 5 years depending on what they chose during their prior registration or renewal. This process takes place at an Arizona Department of Transportation (DOT) Motor Vehicle Division (MVD).
The AZ MVD sends registered drivers a renewal notification before its due date.
Your renewal notification notes the expected fees, taxes due, outstanding issues, and other applicable requirements. If you did not receive one, note your vehicle's expiration date as you do not need the notice when visiting the AZ MVD.
In this guide, you'll learn:
How to renew using the in-person, online, or phone options
Your expected forms and fees when processing the renewal
Ready to get everything set for another year of driving? Let's get into it!
How to Renew Your Registration Online
Renewal is possible if your registration is current or not expired. Your address should be current, too, as this is the address, to which they'll send your new documents. Complete any necessary requirements (e.g. emissions testing), then do the following:
Visit ServiceArizona
Follow the on-screen prompts
Enter your personal and vehicle information
Pay the renewal fees
Print the receipt
The state will mail your new registration and sticker. These documents usually arrive within 5 days. If they're delayed, contact your local AZ DMV for information regarding their status.
How to Renew Your Registration In-Person
Go to an AZ MVD office
Provide your Renewal Information

Option #1: Renewal notice
Option #2: Current registration

Show proofs:

Identification
Residency
Emissions inspection (if applicable)
Insurance (if applicable)

Pay for your Registration Renewal
The in-person renewal shouldn't take long but do expect a short wait. Call ahead to check availability and timing if you're in a rush. You're good to drive for another year after completing these actions.
How to Renew Your Registration by Mail
Mail-in renewals are available for your leisure.
You will:
Get your emissions test (if applicable)
Follow the steps outlined in the renewal notice
Include payment for your renewal fees
Send this information to:
Motor Vehicle Division
4005 N 51st Ave.
Phoenix, AZ 85031
You should receive your new registration and sticker in a few days after processing.
What are the Arizona Renewal Fees?
The Arizona vehicle registration renewal fees are:
Renewal: $4.50 to $9 (depending on vehicle type)
Air quality research fee: $1.50
You will also pay the vehicle license tax (VLT) based on a percentage of the vehicle's value. The renewal notice details this amount else contact your local DMV for more information.
Note: Arizona does not have a grace period for renewals. Missing your renewal may incur an $8 penalty (1st month) and then $4 (each month after). So, make sure you're on time to avoid extra costs!
Does Your Vehicle Need an Emissions Test before Renewal?
Yes, for an applicable vehicle.
Many vehicles do, regardless, and should consider:
Getting it done sometime throughout the year before the renewal
Making it a point to do emissions close (but before) the renewal
You can do the renewal up to 6 months ahead if you don't require emissions testing. Or, 3 months ahead if your so. Check with your DMV or refer to the renewal notice for details.
Lost, Stolen, or Damaged Titles and Tags
You never know what can happen to your vehicle's documentation. Sometimes they're lost during a move, other times they become so damaged they're unrecognizable. It's not uncommon for someone steals them, too! If this is the case, refer to our Title Replacement Guide to get these items sorted.