Arizona Suspended License: An AZ Reinstatement Guide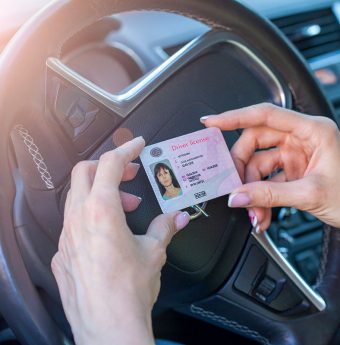 Driving is a privilege so when you lose your license from a suspension or revocation, it's a big deal. You can no longer legally drive in the state of Arizona. Those risking it can face serious punishments like high fines and jail time, so it's an obvious decision to stop driving if you've lost your driving privileges.
You will receive a state-issued notice at the time of your suspension. If not, you may check with the AZ DOT/MVD website to see the status of your license. The notification shares why your license got suspended or revoked, this lets you know the exact details of how you'll get it back.
Continue below to learn how to reinstate your license in Arizona.
Why Your License (Probably) Got Suspended or Revoked
For most drivers, getting too many points on your record is the likely reason for suspension or revocation. Some drivers may have their privileges suspended or revoked for criminal charges. Revocation is automatic for those convicted of DUI/DWI.
Earning 8 points within a 12-month period can result in the following:
Required Arizona Traffic Survival School
License suspension of up to 12 months
A DUI, reckless driving, or aggressive driving is an immediate 8 points on your record. This, as you can expect, results in a license suspension.
Common causes for probations and suspensions include:
Speeding
Moving violations
Failure to appear in court
Failure to pay fines
Violating insurance laws
Refusing to take a drug/DUI blood or breath test results in an immediate suspension, too. Repeat offenses in this regard go to 2 years (up to 84 months of suspension).
A license is revoked for doing the following:
Use the vehicle to commit a felony
Driving under the influence of drugs
Giving false information to the DMV
2 or more convictions (DUI/reckless/aggressive)
A revoked license goes under investigation before the AZ MVD lets you reinstate it.
Making an Appeal
You may file an appeal for an administrative hearing by emailing the AZ MVD. You may download a hearing request form to drop off at your local DMV, mail in the request, or fax it, too. If accepted, the state will schedule a hearing in 30 – 35 days.
My License is Suspended, Now What?
There's only one real option: Wait for the suspension to drop from your record and pay any associated fees having caused the suspension (or accumulated during it). The duration and fees depend on your activities, worse offenses cause more suspension time.
Learn the specifics of your suspension and how to satisfy it at the AZ DOT site.
Reinstating a Suspended License in Arizona
Reinstating a suspended license may include:
Submitting proof of insurance
Pleading or paying traffic violation tickets
Paying and catching up on child support payments
Paying mandatory files and jail time for DUI
Retaking a traffic course or DUI program
You will better understand your requirements by talking to a DMV official.
What you'll typically do when reinstating a license:
Visit an AZ DMV office with your notice
Provide proof of ID

ID
DoB
Driver's license
Eye color
Applicable: SSN

Serve court requirements and pay fees
Show proof of insurance financial responsibility (SR22) if applicable

Note: This coverage must continue for 3 years
You will pay your fees in person or you can process them through the ADOT website.
You may mail the payment to the Arizona Department of Transportation, too, at this address:
Arizona Department of Transportation
Motor Vehicle Division
P.O. Box 2100
MD 555M
Phoenix, AZ 85001
Given you meet the requirements and pay your fees, you'll receive your new license in the mail.
Reinstating a Revoked Arizona License
Drivers with a revoked license must complete the Revocation Investigation Packet. Then, follow the same steps as they would with a suspended license (see above). You may also need to pass a medical review if you failed to submit the documents.
Reinstatement Fees for a Suspended or Revoked AZ License
Your typical fees when reinstating your Arizona license include:
Suspended reinstatement fee: $10
Revoked reinstatement fee: $20
You also have application fees:
Age 16 to 39: $25
Age 40 to 44: $20
Age 45 to 49: $15
Age 50 and older: $10
Most forms of payment are accepted except for checks. You may also pay other court fees and costs depending on your personal situation.
Restricted Driver's Permit and License in Arizona
You can apply for a restricted AZ license if the suspension was the result of:
Insurance law violations
DUI
The AZ MVD will send a restricted permit within the month if you qualify. This license is good for basic driving necessities like going to/from work, school, or treatment centers. The permit may require a Certificate of Insurance (SR22) or a $40,000 deposit to the AZ Office of Treasurer.
The restricted permit lets you drive to necessary locations like work and school.
A special restricted license is available if you've served 90 days of the DUI-caused suspension, have no pending withdrawal actions, get an ignition lock installed, have SR22 insurance, paid your fees, and complete an alcohol or treatment program.
The Best Advice for an Arizona Suspended License
That advice? Follow the road rules.
Think before you drive under the influence and your impact on the roads. Pay attention to your accumulating driving points. And, if you're running into financial troubles. Get help with these items before they become a major hassle to your driving privileges!