How to Register a Car or Truck in Arkansas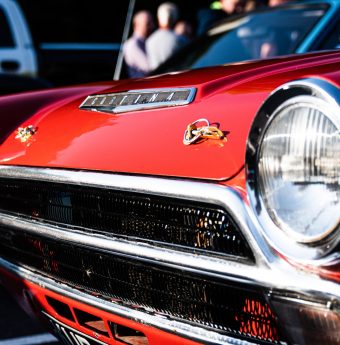 Want to get your car on the road in Arkansas? It's an easy process.
Getting your car or truck registered in Arkansas requires you to file and submit a few different forms and fees depending on the type of vehicle. Registration is a requirement whether you've purchased a new vehicle or used it through a private or dealer sale. The registration process shouldn't take longer than a few total hours if you read this guide and prepare ahead of time.
Your main tasks include satisfying:
Proof of identification
Registration/Title Application
Proof of ownership
…plus, any applicable vehicle testing and disclosures.
You will register and tag your vehicle at an Arkansas Office of Motor Vehicle office. Failing to register a vehicle on time can result in a $3/10-day late fee plus a 10% sales tax late fee. The steps for registration vary depending if the vehicle was purchased through a private party or dealership.
We've outlined the Arkansas car registration process, keeping it as easy as possible.
Arkansas Car Registration: Step-by-Step
Before we can begin, let's talk about the registration requirements:
Arkansas drivers must have auto insurance when registering their vehicles. Get your insurance beforehand by shopping around local insurance providers. Or, browse our round-up of AR insurance providers if you wish to compare quotes online.
You will have 30 days to register a vehicle.
Vehicle Registration (Private Sales)
You will title and register your car after completing a private sale.
How you'll register a vehicle in Arkansas:
Go to your nearest AR OMV office
Provide proof of ownership:

Manufacturer Certificate of Origin
Vehicle title
Lien agreement

File the Vehicle Registration Application (10-381)
Provide your vehicle's disclosures:

Odometer statement (if older than ten years)
VIN (if purchased from out-of-state with salvage or similar designation)
Assessed or listed for assessment

Provide proof of auto insurance
Pay your registration fees
You'll receive your plates and registration documents unless you provide a current registration in which those items are transferred to the new vehicle. If you plan to register but do not use the vehicle, submit an Affidavit of Non-Use letting you forgo late registration fees.
New State Drivers Registration
Out-of-state drivers will need to register their vehicle within 30 days of residency.
Once you've established Arkansas residency:
Visit your local AR OMV
Present your current vehicle registration
Present your title or finance/lien document
Show proof of AR auto insurance
File a Vehicle Registration Application (10-381)
Include a bill of sale and odometer disclosure
Show proof your car was assessed or will be assessed
Prove you don't own personal property taxes
Show proof of VIN inspection
Pay your registration fees
This may seem tedious, but it should go quickly if all documents are in order. Call your local AR OMV for more information if you have special circumstances or questions about the registration.
Arkansas Vehicle Registration Fees and Taxes
Registration fees and taxes depend on the following:
Vehicle weight and type
Needed title and plate type
City/county taxes
Usual Arkansas registration fees include the following:
Passenger cars & motorhomes:

Under 3,000lbs: $17
3,001 to 4,500lbs: $25
4,501lbs and over: $30

Trucks & vans: $21
Motorcycles: $3 (less than 250cc), $7 (more than 250cc)
Taxes are typically 6.5% of the vehicle price of $4,000 and more (and 7% for Texarkana residents). Local taxes depend on your location but can be about 1% (no more than $25). Check Arkansas' fee schedule for specific information about your vehicle's fees and taxes.
Congratulations! You're all set to drive!
Set a Reminder for Registration Renewal
You'll want to mark your calendar or else wait to receive a renewal notice when it comes time. You can check the exact date listed on the registration – so keep this in mind and mark your calendar!
See our AR registration renewal guide for more information when you're ready.