Arkansas Learner's Permit: A New Driver's Guide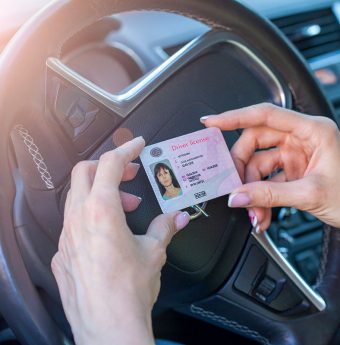 The Arkansas Department of Finance and Administration and Office of Motor Vehicle oversee the state's graduated licensing program. This program helps first-time drivers learn driving basics through testing, behind-the-wheel practice, and real-world experience under the supervision of a licensed adult.
Arkansas's GDL program begins at 14 years old with a driver's education. This is the same year teens/new drivers can apply for their Arkansas driver's permit.
By 16 years old, teens can get a provisional license which eventually becomes an unrestricted (adult) license when they turn 18.
Follow along to learn how to apply for your learner's permit in Arkansas.
Arkansas Licensing: Getting a Learners Permit
Let's begin with the requirements for applying for a learner's permit:
The GDL program becomes available at age 14 and to state residents. Teens 16 and married (head of household) with their HS diploma, GED, or active duty military member bypass these restrictions. Teens from out-of-state will need to partake in the GDL as their permit does not transfer.
A driver's education course is not a requirement in the graduated licensing program. Yet, the driver's ed program provides behind-the-wheel experience, and knowledge first-timers can use when applying for their permits and licenses. These courses are available locally or through our current Arkansas driver's ed programs listing.
Teen drivers (under 18) are expected to attend school when going through the licensing program. They must also hold a 2.0 GPA throughout their time in school and hold the permits.
A parent or guardian may accompany you to a local DMV when processing your learner's permit. Else, they will sign the financial responsibility section on the application.
Applying for Your Learner's Permit
Teens, 14 years old, can apply for their Arkansas learner's permit by doing the following:
Visit a local Arkansas State Police department/testing site
File the Application for Driver's License/Learner's Permit application
Provide proof of ID/residency:

Two Primary documents (e.g., Birth Certificate, Passport)
One Secondary document (e.g. W-2, Paystub with SSN)
Proof of Social Security Number (see primary)
Proof of legal presence

Pass the exams:

Written
Vision

Pay the fees:

Permit (Class D): $40
Written test: $5
You will take your written test at the ASP location. Passing your requirements and submitting your information will earn the learner's permit. Congratulations!
About the Written Test
You will take a knowledge test during the application. This test examines your ability to acknowledge and answer road safety questions. We recommend reviewing your AR driver's manual or using online practice tests from approved third parties to improve your passing chances.
Pass these requirements, and you can drive with a qualified parent, guardian, or driving trainer. This will give you the valuable behind-the-wheel experience needed when upgrading to a provisional.
Behind-the-Wheel Requirements
Arkansas does not have a behind-the-wheel requirement.
However, experience is critical to ensure safety on open roads. Use your free time to practice driving with a licensed adult during the day and at night. Else, consider driver's ed if a licensed adult isn't available to show you proper driving etiquette.
Upgrading to a Provisional Arkansas Drivers License
A provisional license becomes available to new drivers having passed the learner's permit requirements and turned 16 years old. Teens should have held their learner's permit for at least 6 months before applying for their provisional. They also should not incur driving violations in the months following their application.
Ready to get the provisional? Read our Arkansas Intermediate Licensing Guide for the full details.