Arkansas License Renewal: A Step-by-Step Guide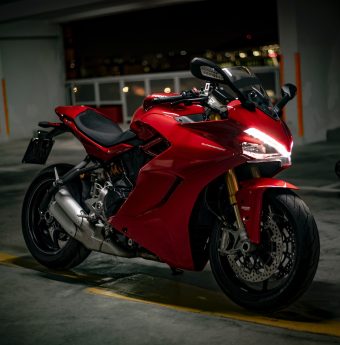 Drivers in Arkansas, have you ever felt overwhelmed by renewing your license? You're not alone. It's easy to feel confused with the rules and regulations surrounding license renewal, but don't worry.
This guide will show you everything you need to know so that when it comes time to renew your license, you can do it quickly and without any stress. We'll walk the entire process step-by-step, so prepare for a comprehensive look at these often bewildering procedures. Read on for an Arkansas license renewal guide that will help make life easier for drivers everywhere.
The Arkansas Department of Finance and Administration oversees the license renewal process. You will renew your Arkansas license every eight years without licensing restrictions.
The state will send a renewal notice mentioning your date is coming soon.
The renewal notice shares if you require a vision test or have outstanding fines that may prevent your renewal. Call your local DMV if you did not receive the notice to get details (try to keep your information up-to-date to avoid these issues).
Renewals are done in person unless you are out of state (see below).
The following shares a quick and easy guide to renewing your driver's license in Arkansas.
How to Renew Your AR Driver's License
A valid AR driver's license is required if you drive on state roads and highways. You will have up to 31 days to renew a license if it's expired (though you will take a written test but pay no fees). Those with a suspended/revoked license will need to pass their requirements before re-applying/renewing.
Here is what you'll do when renewing an AR license:
Locate your nearest Revenue office
Provide your AR driver's license
Pass any applicable tests:

Knowledge
Driving

Pay the $40 renewal fee
You may take this time to upgrade the license to an Enhanced Security Driver's license. This requires you to show additional proof of ID, residency, and legal presence. You will complete the steps above but at an enhanced DL/ID office. You may receive a temporary license until the permanent one arrives by mail.
Mail Renewals (for Out-of-State Residents and Military)
Arkansas residents going to school or working out-of-state may renew through the mail. Those in the military may renew by mail, too, given they meet security clearance.
You will request online/mail renewal via:
Phone: 501-682-7059
Email: See Contact
Mail: Driver's License Issuance, Room 2120, P.O. Box 1272, Little Rock, AR 72203
Include the following:
Full name
Driver's license # or SSN
Arkansas address
Out-of-state address
Contact details
If approved for mail-in application – you will include:
Renewal application form
$40 check or money order addressed to "Department of Finance and Administration"
Send this information to:
Driver's License Issuance
Room 2120
P.O. Box 1272
Little Rock, AR 72203
Congratulations! You've renewed while being out of state!
Become a Better Arkansas Driver
Have questions about renewing your AR license or got other inquiries about driving in Arkansas? Browse more AR DMV topics or use our AR DMV Directory to find an office near you!