Arkansas Teen License: A Step-by-Step Guide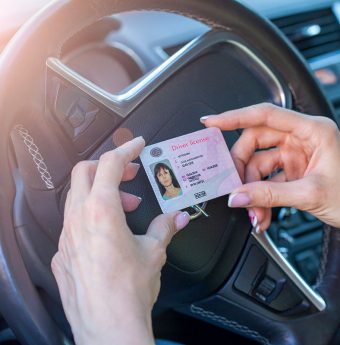 Ah, the freedom of having your driver's license. That feeling instantly transports us back to our teenage years when we anxiously waited to pass those grueling tests and finally get behind the wheel in Arkansas. Getting a driver's license as a teen can be an exciting experience, but it requires many steps before you hit the open roads and become a legal Arkansas motorist. To ensure you have all your bases covered, this blog post will discuss everything teens need to know about obtaining their license in The Natural State!
Arkansas uses a graduated licensing program to help teens and new drivers get driving experience and education through testing and behind-the-wheel practice.
The process divides into three steps:
Learners
Provisional
Unrestricted
If you haven't yet received it, refer to our AR learner's permit guide to understand what's required to begin the GDL program. Everyone else, continue below to learn what's needed to upgrade your learner's into a provisional/intermediate license.
Getting a Provisional (Restricted) Driver's License
The restricted/provisional license is available to teens 16 years and older.
The provisional license is available after the driver:
Held their learner's permit for six months
Did not receive any moving violations or cause accidents
The provisional provides more freedom until the teen turns 18 years old.
Follow these steps to upgrade your learners into provisional:
Visit a local revenue office
Turn in your learner's permit
Provide proofs:

SSN
Identity
Residency/legal presence

Pay the $40 licensing fee
You will sign a statement showing you understand and respect the license restrictions.
Complete these steps, and you'll have earned your provisional license. Congratulations!
Driving Restrictions with the Intermediate License
The AR provisional license restrictions include the following:
An adult must ride with you for the first six months (or you turn 18)
You cannot drive between 11 PM and 4 AM unless to school, church, or work (with an adult)
You may only carry one passenger (minor, unrelated) unless accompanied by a licensed (21) adult
Seat belts must always be worn, and no use of cell phones when driving
Follow these rules, and you'll soon have an unrestricted license!
Next: Upgrading to an Unrestricted License
Arkansas has a basic and enhanced driver's license.
Once a driver has turned 18, has no driving convictions, and passed their prior requirements, their provisional will become an unrestricted license.
But:
Suppose you'd like to understand the complete process. Or, if you're an adult and want a quick way to get an Arkansas license — see our AR Licensing Guide for the full details.