Car Registration in California: Vehicle Registration Guide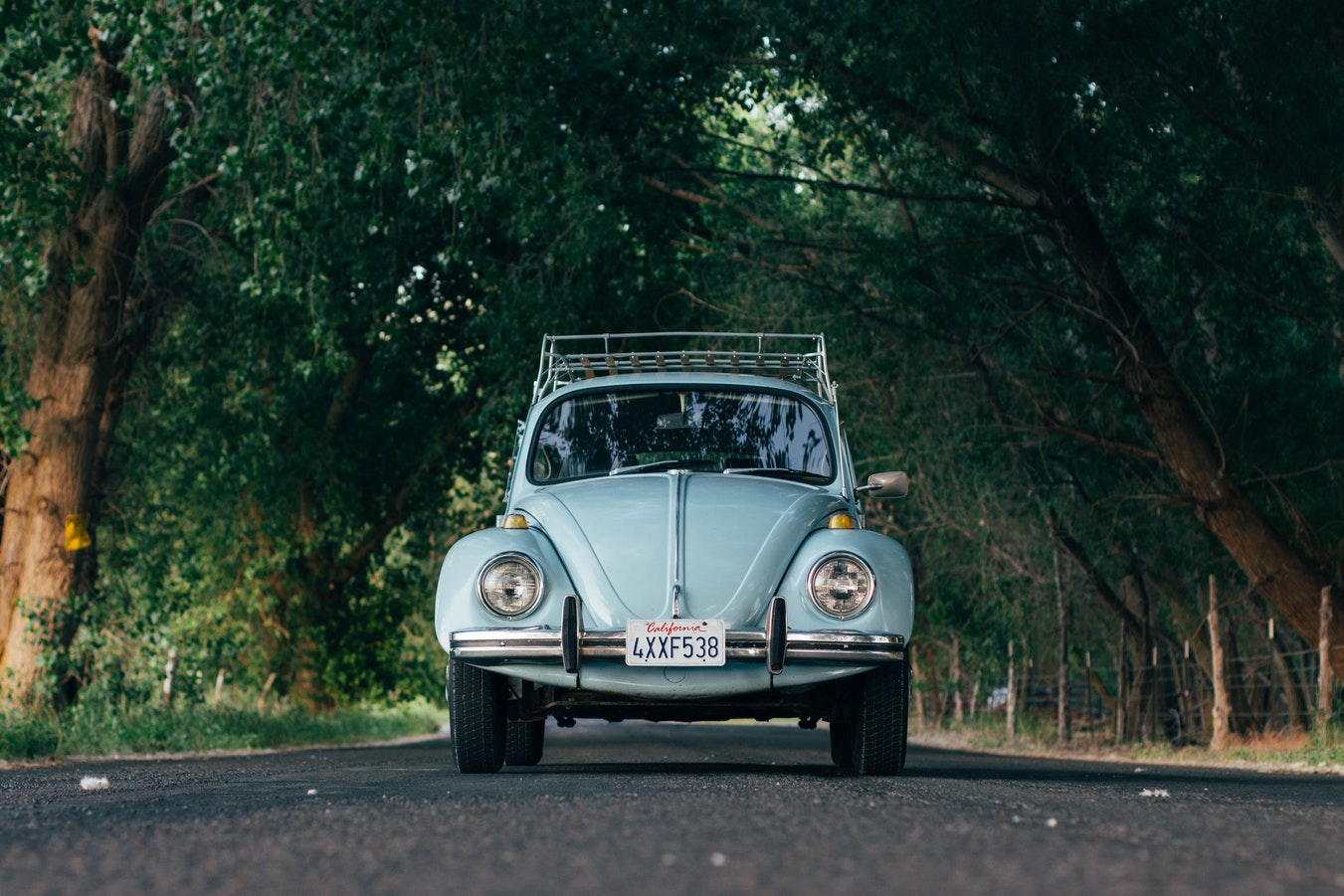 The state of California requires residents to register a new or used car purchase in-person at a CA DMV office. This includes bringing the required documents and paying registration fees. The car registration process isn't difficult if you are prepared.
Follow this guide to get in, get out, and on the road.
How to Register a Vehicle in California
Vehicle registration depends if you bought the car new or used. The registration process also depends on location.
You will need the car's title, odometer report, bill of sale, Application of Title or Registration, and proof of ID (driver's license) when registering a vehicle.
The registration fees vary by vehicle:
…if you haven't yet registered.
Registering a New Car in CA
New cars bought through authorized dealerships process and submit vehicle documentation to the CA DMV. The dealer provides a temporary plate until mailing the official plate/tag.
What's next?
Get insurance
Go to the DMV office
Provide proof of ID and pay the registration and California Highway Patrol (CHP) fee
It's important to get your bill of sale from the dealer as you'll pay taxes during registration. You will also want to note the mileage while filing your car's title & registration.
Registering a Used Car in CA
Registering a used car has a similar process. Individuals buying a used car must register their vehicle within 10-days of the purchase.
Have the seller sign and transfer the title in your name
Bring ID, vehicle title, and proof of insurance
Provide an applicable smog certificate
Submit the Application for Title or Registration (REG 343)
Pay the sales and county tax, and registration fees
You will receive:
A copy of the transaction
License plate and registration sticker
You will receive your license plate and tag upon submission of these documents and paying the fees.
About the Smog Inspection
New and used cars may undergo a smog inspection ensuring the vehicle passes environmental requirements. The smog certificate program must be done every 2-years (for applicable vehicles).
Certain counties, older vehicles, electric vehicles, and motorcycles may have exemptions.
This inspection applies to new residents regardless of prior testing.
Cars less than 6-years old can forgo the 2-year smog testing by paying a smog abatement fee. This $20 annual fee applies for the first 6 years of the vehicle's ownership.
Smog tests are available at:
STAR stations
Test and/or test and repair stations
You will need to bring your license, insurance, title, and registration during the test.
California Insurance Requirements
Proof of insurance is mandatory when registering a car.
California requires a minimum:
$15,000/$30,000 Bodily Injury Liability Coverage
$5,000 (min) Property Damage Liability Coverage
$15,000/$30,000 Uninsured Motorist Bodily Injury Coverage
Insurance coverage may vary if you've previously been in an accident or had violations.
California Registration Fees and Taxes
California vehicle registration fees have many factors, including:
Vehicle type
Purchase price and declared value
Date of purchase or entered the state
Owner's residence
Gross weight of the vehicle and number of axles
Special license plate (optional)
Unpaid parking/toll violations
Typical fees when registering include:
$58 vehicle registration fee
$25 California Highway Patrol (CHP) fee
$25 – $175 Transportation Improvement Fee (vehicle's value)
You're also likely to pay:
5% – 10.25% use tax
County/district fees
.65% vehicle license fee (vehicle's value)
Late fees ($30 – $100) may apply may apply for those unregistered beyond the 10-20 days of purchase and residency. A breakdown is available using the VLF calculator.
Out-of-State Drivers and Registration
California gives you 20-days to register a car/title after claiming residency.
You will receive a non-transferable registration without proof of ownership. You will need a transferable registration if you plan to sell, transfer, or give the vehicle's title in California.
Converting a non-transferable registration to transferable registration:
Bring your license, proof of insurance, and out-of-state title
File the Application for Title or Registration (REG 343)
Show your bill of sale
Provide odometer disclosure (if applicable)
Provide proof of smog certification (if applicable)
Pay any renewal fees
Pay any transfer and citations fees
Follow this procedure and you'll be on your way!
Military Drivers and Registration
Non-resident military members do not need a CA vehicle registration. Non-resident military members must carry a valid license, valid auto insurance, and registration in their name (or spouse's).
Residential military members have vehicle license fees waived but will need to file and submit the Nonresident Military Exemption Statement (REG 5045) or REG 5046 for NATO members.
Motorcycles and Other Vehicle Registration
Registering other vehicle types in CA is a similar but different process. Those preferring an alternative set of wheels, like motorcycles, or none at all (boats) can refer to our other vehicle registration page for more information.  Different forms and fees apply but the general premise remains the same.