Colorado License Renewal: A Step-by-Step Guide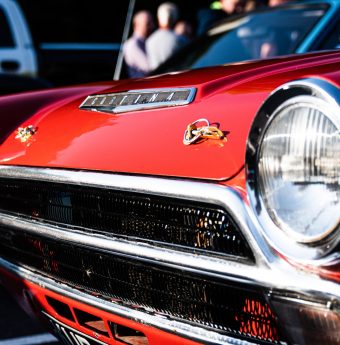 You can check with the Colorado Division of Motor Vehicles for information about your Colorado license renewal. Colorado drivers will renew their licenses every 5 years if they have a valid license. Those under 21 will renew their license when they turn 21.
Drivers can renew their licenses online, by mail, or in person at a local DMV office. To renew online you must have a valid Colorado Driver's License and/or Identification Card, be verified through the Department's identification process, and provide other information as required. Eligibility requirements apply for those wishing to renew online. You will need to pay the renewal fee when submitting your renewal application.
You can renew a Colorado license via:
This guide helps you understand what you'll do during the CO driver's license renewal steps. You'll learn the documents, fees, and other requirements to get your license through various methods.
How to Renew Your Colorado Driver's License?
Renewals are available to those with valid driver's licenses.
You may need to apply for a CO license if you've allowed it to lapse or have reinstated it because of a suspension or revocation. The renewal notice will detail everything you need to know about your renewal availability.
Here are the steps and requirements for each of the available renewal methods.
In-person Renewal
A driver's licensing office processes in-person renewals and are necessary for those needing an updated photo or processing a REAL ID. Visit your CO DMV and:
Submit your driver's license

Plus: Social Security Number

Submit proof of legal presence, if:

License was expired

Provide proof of residency

Two documents

Pass a vision test
Get a photo and fingerprint taken
Pay the $28 renewal fee
Congratulations! You've successfully renewed your CO license by visiting one of the many DMV locations. Those wanting to upgrade their license into a REAL ID license will provide extra proof of identification, U.S. citizen certificates, social security numbers, and CO residency documents.
Online Renewal
Online renewal is the preferred method as it's quick and easy but also has certain requirements. These requirements include being a U.S. or permanent resident, having a social security number on file, having a good payment record, and having up-to-date driver information.
Online renewal is available for those between 21 to 65 years old. You should also have no tickets, have passed written or road tests, and a valid payment method when processing.
Here's what you'll do:
Visit the renewal page on CO MyDMV
Fill in your driver's license information
Submit your information
Pay the renewal fee
You should receive the renewed license within 30 days of its completion.
Mail Renewal
Those eligible to renew by mail will receive a mail-in application from the CO DMV. A downloadable version is available, too, by visiting the licensing renewal website and printing the form. You will complete this application and include a check for the $28 renewal fee.
Send the mail-in renewal to the address listed on your form.
Find a Colorado License Office
Need answers to your questions about renewing your CO license? Or, want to do the renewal process in person? Use our CO DMV Directory to find the nearest licensing office near you.
Conclusion
Renewing your license in Colorado can be done through several different methods, including mail-in renewal and renewing at a DMV office. Make sure to complete the process before the expiration date or you may face legal consequences. Good luck!
If you have any questions about how to renew your license, don't hesitate to contact us at dmvconnect.