Colorado Provisional License: A Step-by-Step Guide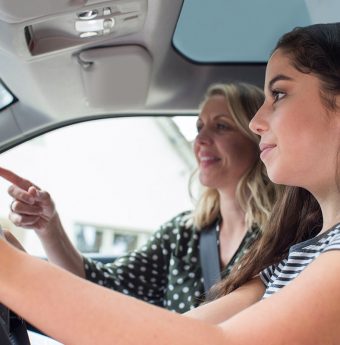 Like other states, Colorado has a graduated licensing program helping teens and new drivers earn their driving privileges. This process begins with a learner's permit, which becomes an unrestricted license after holding the permit for 1-year.
Drivers under 21 must complete a driver's education program with 30 hours of classroom instruction and 6 hours behind the wheel. Additionally, they must be supervised by an adult at least 21 years old or older while driving.
The Colorado GDL program does not include a provisional license.
Therefore, reference our learner's permit guide or skip to the adult licensing guide, depending on your age group. You can also take a driver's education course to start this process early.
Be Prepared for Your License
You will follow the road rules and restrictions when driving with a learner's permit. This includes no passengers under 21 unless they're a licensed adult, like a parent, guardian, or driving instructor.
Teens and new drivers will need to log their driving experience, too.
When applying for their unrestricted license, a road test examines their ability to control the vehicle and adhere to road signs and rules.
Start Shopping for Auto Insurance
You will want Colorado auto insurance on the vehicle you're testing and plan to drive. Check locally or use our guide to understand your requirements.
The state of Colorado requires basic liability coverage for all vehicles registered in the state. What you drive and your driving record will determine your premium amount. Shop around to compare prices and coverage options.
It's never too soon to begin preparing for your driver's license – start with a driver's education course today!  With courses offered both online and in the classroom, you can learn the rules of the road and practice safety while driving.
Conclusion
Congratulations on taking that first step toward independence.
Good luck as you take your Colorado driver's license exam! Make sure to be aware of all the rules and regulations, such as speed limits, right-of-way laws, traffic signs