Connecticut License Renewal: A Step-by-Step Guide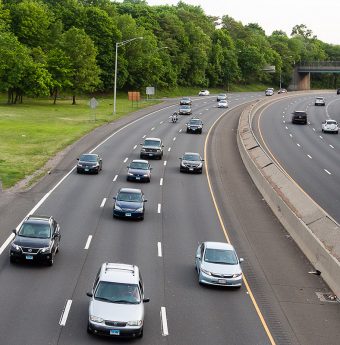 Your local Connecticut Department of Motor Vehicles (DMV) oversees the license renewal process. Renewals can also take place at AAA locations, the Milford Nutmeg Financial Credit Union, and West Haven City Hall though these locations charge a convenience fee.
You have up to 180 days before your driver's license expire to get it renewed.
You can renew your Connecticut driver's license in person or by mail for select individuals. This needs to be done before the license expires else you may risk a $25 fine and setbacks like retaking a driving test (2 years after its expiration). You may also use this renewal period to process a REAL ID.
You should receive a renewal notice by mail before your license's expiration. Keep this notice on-hand as you'll submit it during the renewal process.
The following shares a quick and easy guide to renewing your driver's license in Connecticut.
How to Renew Your CT Driver's License
A valid CT driver's license is required if you drive on state roads and highways. The renewal process is one of the easiest in the U.S. This process shouldn't take long if you have documents ready.
Renewing Your License In-Person
Locate your nearest CT DMV or licensing station
Show your identification:

CT driver's license
(2) documents like passport, ID card, social security card

Submit your renewal notice
Show proof of address and residency (examples below)

Financial documents with your address
Any documents issued by an insurance company
Paycheck, paystub, W-2, or 1099 tax form

Pay your $72 renewal fee

Plus: Applicable fees at licensing stations
Renewing Your License by Mail
Meet the requirements:

Active military member and CT resident
Temporarily out-of-state
Health restrictions
Currently in jail

Complete a Request for a Connecticut Driver's License/Identification Card by Mail (B-350)

Or: CI-1 form for those with medical requirements

File the form
Include a check or money order addressed to "DMV"

Fees: $72 or $24 (65 and older)
Military: Include a military waiver
Send the documents to:
Department of Motor Vehicles
Central Issuance Operations Unit
60 State Street
Wethersfield, CT 06161
In-person renewals receive their new license while mail-in renewals may take a few weeks. Make sure to process your mail-in at least a week before expiration as it may take longer!
That's it!
Your license is now good for another 6 years.
Find a Connecticut License Office Near You
Have questions about renewing your CT license or other inquiries about driving in Connecticut? Browse more CT DMV topics or use our CT DMV Directory to find an office near you!