Connecticut Suspended License: A Reinstatement Guide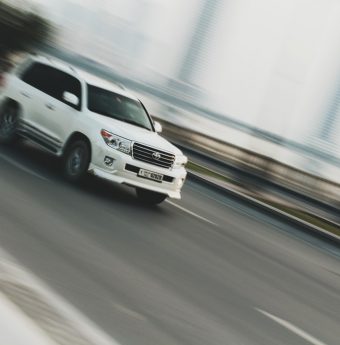 When you apply for a driver's license at the Connecticut Department of Motor Vehicles, there is a process to follow. Similarly, when your driving privilege gets revoke, you must adhere to the DMV rules and regulations to get back your license. So, if you abide by the road laws and avoid any violations that may result in getting your license suspended, you will be driving for a long time.   
Reasons Your License can be Suspended in Connecticut
There are many reasons the Connecticut DMV can suspend your license. Here is a list of the most common causes and you should avoid:
Accumulating 10 or more points within two years
Not appearing for a summons at court
Refusing a BAC test
Committing vehicular manslaughter or homicide
Driving under the influence or driving while intoxicated
The Penalty of Driving with a Suspended License in Connecticut
If your driving privilege was taken away, then you must not drive any motor vehicle. If you are caught, the consequences can be steep. The Connecticut DMV implement fines to anyone who is found driving with a suspended, revoke, or canceled license. The penalties range from:
$150 to $200
Three months or more of jail time
These fines will increase for second-time offenders and the prison time as well.
Steps to Reinstate Your Driver's License
Did your Connecticut license get suspended? If it did, there are some steps you can take to get it back. Some offense does allow for your license to reinstated; others not so easy. Check your suspension notice to verify if you will be able to do it.
Resolving the Suspension by Mail in Connecticut
To begin the process by mail, make sure you have all the necessary documents to be mailed. The suspension notice will provide the information of what documents to submit. Follow these steps to start your license reinstatement:
Send all required documents two weeks before your eligibility date
Include a money order or check with the exact amount payable to the DMV
Mail the documents to:
Connecticut Department of Motor Vehicle
Driver Suspension Division
60 State Street
Wethersfield, CT 06161
Suspended License Fees in Connecticut
The Connecticut DMV charges $175 to reinstate a suspended driver's license. The fee is accepted after all the proper documents are submitted. To submit the information and pay by mail, make sure you include:
A check or money order payable to Connecticut DMV with the full amount
You must send the payment at least two weeks before the reinstatement eligibility date
Include your name, current address, and date of birth
While you are in the process of getting your driving privilege back, you should not be driving. If you are caught driving without a valid license, the suspension could be extended.