How to Replace a Lost Title in Connecticut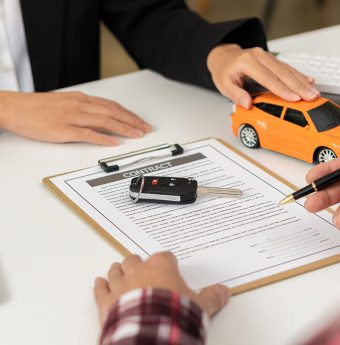 If you are unable to find your car title, you can apply for a replacement at the Connecticut Department of Motor Vehicles (DMV). But before you do, you must be the owner of the vehicle. When you apply, it can be done in person or by mail. However, you must request the application online and receive it in the mail.
Specialized Registry Services, the Connecticut DMV
The Specialized Registry Services is where you must apply for a duplicate title.  To start the process, follow these steps:
Complete Form H-6B online and you will receive it in the mail

Once you receive it, complete Sections 1 and 3 and signed it (signature must be of the owner or lienholder)

Submit a check or money order of $25 for the duplicate fee
Photocopy ID or present it when picking up the title
Provide a lien release letter in necessary
Mail all the documents to:
Department of Motor Vehicles
Specialized Registry Services
60 State Street
Wethersfield, CT 06161
If all the documents and fee are accepted, expect your duplicate title in about 90 days in the mail.
Changing a Name on the Title
To change a name on the title, you must complete some forms. Here are the steps to change a name on a title:
The original and signed certificate of title with a change of name indicated on the back of the card
Complete Form Q-1 (Request for Report of Sale/Transfer of Non-Titled Motor Vehicle)
Complete Form H-13B(Application for Registration and Certificate of Title)
Current Connecticut insurance card with the name of the registered vehicle owner
Proof of name change

Marriage or civil union certificate

Judge's order for legal name change

Application fees
You may contact the Connecticut DMV for clarifications on how to get a duplicate title and about the cost.
How to Add or Remove Lien from Title
To remove a lien holder, the lien holder must sign a release attached to the official application for the duplicate title. If the lien holder cannot be found, complete a Motor Vehicle Ownership Affidavit (Form H-115).
To add a lien holder to a duplicate title, complete Form H-13B and pay the fee. Send the documents including the title to:
Department of Motor Vehicles
Specialized Registry Services
60 State Street
Wethersfield, CT 06161