Delaware DMV Point System: How It Works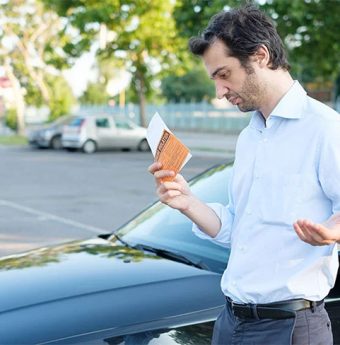 Delaware uses the Problem Driver Improvement Program. The point system tracks driving behaviors and good standing. The program also rewards good behavior by letting drivers restore their driving privileges as they continue practicing safe driving.
Doing certain actions will result in penalties and tickets such as speeding, driving under the influence, not carrying insurance, and more.
Delaware will issue traffic tickets and citations while leaving notes on your driving record.
An officer or court may pull your records to determine if you're a negligent driver which may result in higher ticket costs and other fines.
Others that may pull the driving records include:
Insurance companies
Potential employers
Rental or property companies
The Delaware Division of Motor Vehicles (DMV) has the final say in what happens when you cause traffic, moving, or non-moving violations. This may include anything from tickets and possible jail time to a license suspension or revocation.
Point Values and Consequences in Delaware
Common points you'll receive for violations include:
Speeding 1 to 9 mph over the limit: 2 points
Speeding 10 to 14 mph over the limit: 4 points
Speeding 15 to 19 mph over the limit: 5 points
20 mph or more over the posted limit:  5 Points and may be given more and suspended depending on the speed.
Reckless driving, aggressive driving, and violations involving school zones and school buses typically result in 6 points on your record.
Each action carries different point values – and how they're calculated:
1 point in the first 12 months
½ point in the next 12 months
Accumulating too many points will begin causing these consequences (within 24 months):
8 points: You'll receive an advisory letter
12 points: Must complete a defensive driving course or license suspended for 2 months
14 points: License suspension for 4 months
16 points: License suspension for 6 months
18 points: License suspension for 8 months
20 points: License suspension for 10 months
22 points: License suspension for 12 months
You will also need to take a driving course any time your license gets suspended. You'll have 2 years to complete this course. Your insurance may increase because of these penalties and suspension, too, such as being required to carry SR22 insurance.
Willing to take a defensive driving course will give you a credit of 3 points which apply to any future violations. However, these points do not remove the current points on the record.
What is the Delaware Driver Improvement Problem Driver Program?
The Driver Improvement Problem Driver Program in Delaware offers a comprehensive approach to tackling problem driver behaviors. With tailored educational and training opportunities for each individual, the program strives to offer necessary instruction as well as progressive sanctions should more offenses be accumulated on individuals' driving records.
How are the Points Calculated?
Calculated points are credited at full point value for the first 12 months from the date of violation. After the initial 12 months have expired, the calculated points will be credited at one-half point value for the next 12 months in Delaware.
Violations are awarded full point value for the first 12 months from the date of violation. After that, Delaware will then award calculated points at a one-half-point value for the subsequent 12-month period.
The number of points awarded to an individual for a given offense will be calculated over the course of two years. These points will then determine what action is taken.
How to Avoid Points on Your Delaware License?
Remember: Your actions behind the wheel have consequences if you break the law!
Tickets can range from a few hundred dollars to potentially costing you thousands. This may include the original ticket plus court fees and other damages you may have caused in tandem with your actions. Other expenses may include reinstatement fees, required testing, and more.
Your best course of action is to practice safe driving.
Respect the road rules when you're behind the wheel. Pay attention to your driving and vehicle operation. Be mindful of your fellow drivers and their actions.