How to Get a Duplicate Vehicle Title in Delaware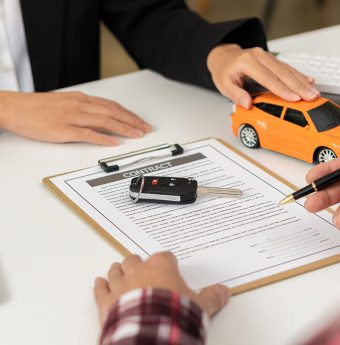 You will file a Delaware title replacement application if something happened to your document. This could include if your title was damaged beyond legibility. Or, if stolen or lost sometime along the way.
You'll want to get the title in order if you ever plan to transfer ownership. This is your legal document showing you have ownership of the vehicle. Without it, you can't sell it, donate it, or complete your vehicle registration or renewals – so make sure it's safe!
If your title is nowhere to be found, then follow this guide on…
How to Get a Duplicate Title in Delaware DMV
You can replace your title in person at a local Delaware Division of Motor Vehicles office/location. Or, process the same paperwork and submit it by mail.
Download and complete the Application for Duplicate Title (Form MV 213) to save time before going to the DMV. Or, to prepare your paperwork before sending it by mail.
Replacing/Duplicates in Person
Locate your local DE DMV
Make sure to do the following:

Each owner signs the form
Each owner lists their license #
Both owners go to the DMV or get a power of attorney if only one
Include the vehicle's VIN
Include an odometer statement

Show proof of ID
Submit your form
Pay the application fee

Duplicate: $50
Duplicate with lienholder: $55
Your Delaware title replacement request is processed on location given both parties are present. Else, and remember, you'll need a power of attorney to complete it if you're going alone.
Replacing/Duplicates by Mail
Rather not go to the DMV and, instead, do the process by mail?
You will:
Complete the paperwork as noted above
Include a check or money order for your payments
Include a self-addressed, stamped envelope
Include a copy of your driver's license
These documents go to:
State of Delaware
Division of Motor Vehicles
PO Box 698
Dover, DE 19903
Your new title should arrive by mail in about a week or two.
Congratulations!
You have completed the duplicate title process with the Delaware DMV. If you have other needs, see our other Delaware DMV guides located on this page.