Hawaii Car Registration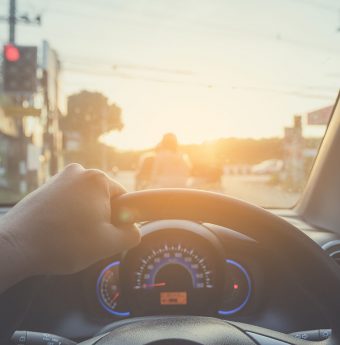 Completing a Hawaii vehicle registration doesn't take long – though you'll need some patience.
Registering your car or truck in Hawaii requires you to file and submit the correct forms per vehicle type and location. You'll pay variable fees depending on your registration needs.
Getting your vehicle registered is a requirement whether you've purchased a vehicle, new or used, through a private or dealer sale. Getting caught driving without your registration is a serious offense and can result in fines and penalties like a suspended or revoked license!
You will complete a registration when moving between counties, too.
Your main tasks include satisfying:
Proof of identification
Registration/Title Application
Proof of ownership
Proof of auto insurance
Paying the taxes and fees
…plus, any applicable vehicle testing and disclosures.
You will register your vehicle at a Hawaii Department of Transportation motor vehicle registration office. Most times, this requires you to complete it within 30 days of ownership or moving to the state.
We've outlined the Hawaii registration process, keeping it easy.
Your Hawaii Vehicle Registration Guide: Step-by-Step
You must do/have the following before registering your vehicle in Hawaii:
Vehicle inspection
Auto insurance
Whether you're moving to the state, visiting and need a temporary title, or completing a sale through a dealership or private sale – you'll need to complete one of the following registration methods.
Registering a Vehicle from Private Sellers
The registration process is different for each county but mostly follows the same idea.
We recommend you contact your county's DMV for more information about your county requirements. Else, follow along with the process below to get a general overview of the steps you'll take.
To register your vehicle's title/registration in Hawaii, you will (as an example):
Find and visit a local HI motor vehicle office
Submit a signed vehicle title

Both parties (or lienholder) will sign the document

Submit the vehicle's current registration documents
File an Application for Registration of a Motor Vehicle
Submit your inspection certificate
Pay the $5 registration transfer fee
You may also pay any delinquent taxes on the vehicle for the years it wasn't registered. A $50 late fee may apply, too, if the transfer is not completed within the 30 days of changing ownership.
Registering a Vehicle from Dealerships
Dealerships will submit your registration documents on your behalf. The dealers will likely include your registration fees as part of the transaction, too. Essentially, you don't have to worry about the registration, given you're going through an accredited dealer.
Registration Between Counties
Registrations are handled on a county-by-county basis, meaning you'll need to submit your vehicle information if you decide to move the vehicle.
The process generally requires the following:
Visit a DMV office
File an Application for Registration of a Motor Vehicle
Submit the vehicle title and registration certificate
Pay your registration fees
It's tedious, but you've got to get it done!
Registration for New or Temporary Drivers
Those moving to Hawaii must register their vehicle within 30 days. The safety inspection is a requirement. The registration takes place at a local motor vehicle office.
Want to bring your vehicle to Hawaii? You will:
File the Application for Registration of Motor Vehicle
Submit the Certificate of Vehicle Registration
Submit the Out-of-State Title
Submit a shipping receipt or bill of lading

File the Vehicle Arrival Certificate if you don't have one of these

Show proof of a vehicle inspection
Show proof of your vehicle's weight
File the Motor Vehicle Use Tax Certification
Pay your registration fees
Alternatively, you may apply for a temporary permit if you bring a visitor with your vehicle but don't plan to stay an extended time (or settle down). The temporary registration must be done within 30 days of arriving. Your vehicle requires an inspection before you can apply.
Need a temporary registration? You will:
Submit your registration
Show your inspection certificate
File an Out-of-State Vehicle Permit Application
Submit your shipping receipt or bill of lading
Pay a $5 permit fee
This temporary registration is good for 1-year or until your out-of-state plates expire.
Hawaii Vehicle Registration Fees
Registration fees also vary county by county, factoring in the vehicle weight and usage.
Some of your typical fees include:
State and county fees
State and county weight taxes
Transfer and emblem fees
Give your local DMV a call and ask about your vehicle's specifics:
Hawaii: (808) 961-8351
Honolulu: 768-4325
Maui: (808) 270-7363
Kaua'i: (808) 241-4256
Hawaii Vehicle Inspections
Vehicles must pass a safety inspection before registration.
You will:
Go to a vehicle inspection station
Show proof of registration
Show proof of insurance
If you pass, you'll earn an inspection certificate (sent to the DMV). You will do this inspection every year of your vehicle ownership.
Set a Reminder for Registration Renewal
You'll want to mark your calendar or else wait to receive a renewal notice when it comes time. You can check the exact date listed on the registration, so keep this in mind and mark your calendar!
See our HI registration renewal guide for more info when you're ready.
Congratulations! You've registered your vehicle in the state of Hawaii. Practice safe driving, be nice to others, and you'll have a wonderful time on the open roads.