Hawaii Learner's Permit: A Guide for New Drivers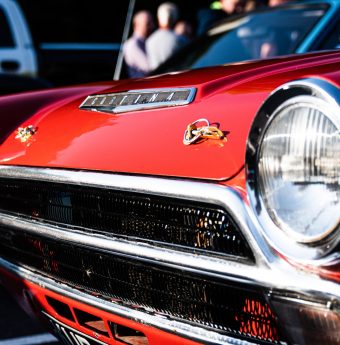 The state of Hawaii uses a graduated licensing program to ease new drivers behind the wheel. This program includes stages with different requirements and restrictions to help drivers understand road rules and get ample practice.
For teens under 18, the process begins with the learner's permit. You must be at least 15 ½ years old to apply and have a parent or guardian present as they sign off on your application. The written exam consists of 30 multiple-choice questions covering topics like road rules, traffic signs, and safe driving techniques.
Steps to Getting Your License?
Learner's permit
Provisional license
Unrestricted license
The first step in this process is getting a learner's permit.
In this guide, you'll learn your requirements and the steps needed to get a permit. You'll also get an insight into what you'll do before upgrading your license as part of the licensing program.
How to Get a Learner's Permit in Hawaii?
There are 4 counties in Hawaii – each with different requirements, rules, and regulations. You will follow your county's rules when applying for a permit. Therefore, this guide is more of a generalized approach to getting one – giving you enough information to get started.
You can get a learner's permit when you turn 15 ½ years old.
The application process goes like this:
Find your nearest Hawaii DMV office (use our directory)
Request and file your county's Driver's License Application

Note: Your parents/guardian may need to sign the application

Submit your proofs:

Identity
Residency
Legal presence
Social Security number

Pay for the permit application:

Honolulu: $5
Other counties: $10

Take and pass your written test
Sometime during the learner's permit, you are expected to take a driver's education course. This is done 180 days after you have the learner's permit. Likewise, you'll need to gain behind-the-wheel practice during your tenure with the permit (see below).
Driving Restrictions with a Permit
A Hawaii learner's permit has a few restrictions:
No driving between 11 PM and 5 AM
A licensed driver (21+) must be in the passenger seat and licensed for the vehicle
Of course, you'll also need to respect any and all road rules.
Behind-the-Wheel Requirements
You're expected to get practice between the time you get the permit and provisional.
You will complete 50 hours of behind-the-wheel experience. Of these, 10 hours are driving at night. You will have a licensed adult accompany you whenever driving. And, you'll log your driving experience with a Behind-the-Wheel Student Completion Certificate (HDOT DE-21) form.
Upgrading to a Provisional License
Your permit is valid for one year from the date it's issued. This gives you ample time to get behind-the-wheel experience and pass your driver's education course. You can renew and extend the permit at least 30 days before its expiration. Else you'll wait an extra 180 days before you can upgrade (road test).
Once you've completed your permit requirements:
Read our Hawaii Provisional Licensing Guide and return to the DMV to begin upgrading.
Conclusion
The Hawaii driving permit is an important first step in learning how to operate a vehicle. The requirements for obtaining it are strict and the restrictions placed on its use can be hard to keep track of, but following them will help you stay safe and get the most out of your experience. With patience and diligence, you'll soon have the provisional license allowing you to drive independently. Good luck!