Hawaii Teen License: A Step-by-Step Guide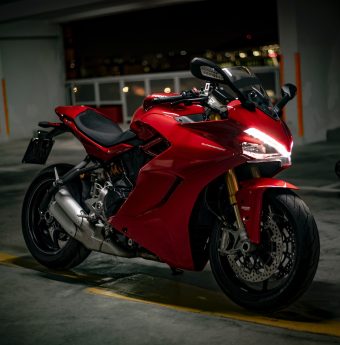 The state of Hawaii uses a graduated licensing program. This program includes stages with different requirements and restrictions to help drivers understand road rules and get ample practice.
The first step in the graduate licensing program is a learner's permit. To apply for the permit, drivers must complete an approved driver education course and pass a written knowledge test. Once they pass this test, they can take the road skills test and obtain their provisional license at 16.
Hawaii has Three Stages to the GDL Program:
Provisional license
Unrestricted license
The second step in this process is getting a provisional license.
In this guide, you'll learn your requirements and the steps to get the intermediate license. You'll also get an insight into what you'll do before upgrading your license as part of the licensing program.
How to Get a Provisional License in Hawaii?
Hawaii has four counties – each with different requirements, rules, and regulations. You will follow your county's rules when applying for a permit. Therefore, this guide is more of a generalized approach to getting one – giving you enough information to start.
The provisional license becomes available after new drivers meet these requirements:
Be at least 16 years old
Have their learner's permit for at least 180 days
Completed a driver's education course
Completed 50 hours of driving practice
You will return to your nearest HI DMV location (see our directory to find one) and do the following:
Submit your learner's permit
Provide proof of ID and residency
Provide a safe vehicle for testing:

Registered
Passed safety inspection
Has insurance coverage

Have a licensed adult accompany you
Take and pass your road skills test
Pay your provisional licensing fees
The road test, as one can expect, examines your ability to control the vehicle in a testing environment. If you pass, you are awarded a provisional license. If you fail, you must retake the test until you pass.
Driving Restrictions with a Provisional
You have more flexibility when driving with a provisional – but restrictions are there nonetheless:
No driving between 11 PM to 5 AM unless with a parent/guardian or going from work/school
Must have a signed letter from parent/guardian if driving during the odd-hours
No more than one passenger under 18 unless they're family
You'll have unrestricted driving privileges during regular hours (5 AM to 11 PM).
Upgrading to an Unrestricted License
You will earn your unrestricted (adult) license once you've turned 17 years old. You will also have held the provisional license for at least six months before upgrading.
When ready:
Return to the DMV
Provide your license
Pay the licensing fee
Get your new license
Congratulations! You're a licensed driver in the state of Hawaii!
What's next?
Consider getting a vehicle and registering it to your name. Go explore the wonderful sights and experiences Hawaii offers. And keep driving respectfully.