Idaho Learner's Permit: A First-Time Teen Driver Guide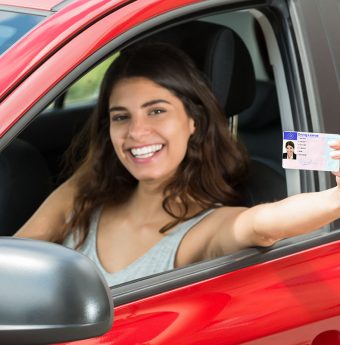 Are you an Idaho teen driver about to embark on your first solo journey? The prospect of taking the wheel can be both exciting and intimidating. That's why understanding the process for getting a learner's permit is essential — it will help ensure every detail of your drive is covered in advance. You have all the information you need to navigate Idaho roads safely.
This first-time teen driver guide explores everything from driving age restrictions to fees, paperwork requirements, and more so that getting your first license is straightforward.
In this program — there are three stages:
Learner's
Provisional
Unrestricted
A supervised instruction permit or SIP is the first step in getting your Idaho driver's license. This guide shares the full process.
How to Get an Idaho Learner's Permit?
Teens can apply for their supervised instruction permit at 14 1/2 to 17 years old.
The SIP is a requirement before the teen takes a driver's education program. Once these two are satisfied, the teen can then practice on the road before upgrading to an intermediate license.
You will do the following when applying for the permit:
Visit a local Idaho DMV office
Provide proof of Idaho residency
Provide (2) proofs of Identification

Examples: ID card, passport, social security card, and birth certificate

Provide proof of high school enrollment
Provide written consent form from the parent/guardian(s)
Pay the permit fees:

$15 learner's permit fee
$6.50 admin fee
Unlike other states, Idaho does not require a written test. You will, however, need to take one when upgrading to your intermediate/provisional license. So, reviewing your driving manual or taking an online driving course to understand your expected driving knowledge is a good idea.
Related Read: How Long Does it Take to Learn How to Drive?
Idaho SIP Driving Restrictions
New learner's permit holders must obey the following:
During driver's ed: Must be accompanied by a driver's ed instructor
After driver's ed: Can drive with a licensed driver over 21 years old
You must also follow any road rules especially the use of a cellphone and wearing a seatbelt. Failure to follow road rules may delay your licensing.
Behind-the-Wheel Requirements
You are expected to get 50 hours of behind-the-wheel experience before upgrading. This includes 40 hours of day driving and 10 hours of night driving. A licensed adult must supervise you during these practice hours.
Next: Upgrading to a Provisional License
What's next? Follow our Guide to Idaho's Provisional License to upgrade your learner's permit into one offering greater driving privileges.
Conclusion
Idaho's graduated licensing system is designed to help young drivers become skilled and safe on the roads. Complying with these steps will give you the freedom to drive without restrictions. Good luck!
Still, have questions? Contact your local DMV for more information about getting a driver's license in Idaho. We wish you all the best in your driving journey!