Idaho License Renewal: A Step-by-Step Guide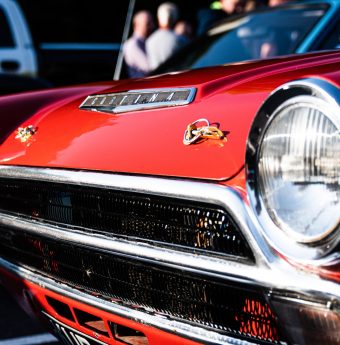 The state sends a renewal notice about before the license expiration date if you're eligible to renew by mail. Mail-in renewal is eligible for those between 21 to 69 years old with this renewal. Everyone else is expected to complete their renewal in-person at an Idaho DMV location.  Renewal fees for a standard driver license are $25.50. If you have not received your renewal notice, contact the Idaho DMV at (866) 584-6222 or visit their website at www.itd.idaho.gov/dmv for more information and resources regarding your renewal process. Thank you!
The Division of Motor Vehicles oversees the Idaho license renewal process.
You can renew your Idaho license up to 25-months in advance.
Renewing your license makes it valid for another 4 to 8 years depending on eligibility (usually those between 21 to 62 can renew for 8 years). Anyone 15 to 17 years old will renew their license no more than 5 days after they turn 18. Anyone 18 to 20 will need to renew no more than 5 days after turning 21.
Given your eligibility and status of your license – complete the appropriate section below to renew your driver's license in Idaho.
How to Renew Your ID Driver's License?
A valid ID driver's license is required if you drive on state roads and highways. Idaho auto insurance is a requirement, too, if you plan to operate your own vehicle. The renewal process doesn't take long if you have documents ready and follow the steps below.
You will do the following to renew in-person:
Go to an ID DMV location
Present your ID driver's license (Adult Driver's License)
Take any applicable test:

Vision
Written
Skills

Pay your renewal fees:

1 year (17yo): $15
4 years (21+): $30
8 years (21 to 62yo): $55
You've successfully renewed your Idaho driver's license.
Mail-In Renewals
Did you receive a renewal notice? You're eligible for a mail-in renewal!
You will complete this application, include a check/money order for your fees, and send it to the address listed on the document. You'll receive your new Idaho license (with the same photo) in a week or two.
Note: You will be charged an extra $1 sheriff's administration fee for the mail-in renewal. Be sure to add this to your total fees when writing your payment!
Become a Better Idaho Driver
Looking for more information and guides to become a better Idaho driver? Check out our ID DMV topics, browse our DMV directory, or get active in the community!  We'll help you become a better driver in no time.
If you have any questions, don't hesitate to contact us – we're here to help!
Thanks for using DMVConnect and staying up-to-date on your Idaho driver's license information.
Safe travels!