How to Complete an Idaho Title Transfer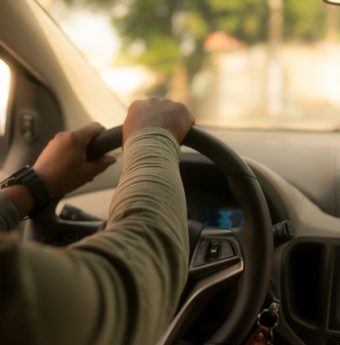 A title transfer is required in Idaho to prove ownership if you bought a new or used car. The title transfer is required if you sold, donated, or gifted your car, too.
The title transfer process is easy in the state of Idaho requiring a few steps filing info, paying fees, and submitting paperwork. In this article, you'll learn how to complete the title transfer process whether it's for a private or dealer sale.
Idaho Auto Title Transfers: How It's Done
Selling your vehicle or buying one through a private sale? You usually have about 30-days until you need to register the vehicle before incurring a $20 late fee.
Head down to your local Idaho DMV (find one here) and complete the steps below.
This is the process (including both parties):
Retrieve the vehicle's title or request a duplicate title

Note: You may need a lien release from the current owner

Fill the title transfer section on the Idaho certificate of title – including:

Full legal name and address of the purchaser and current owner
Date of sale (month, day, and year)
Odometer reading (if applicable – under 10 years, 16,000lbs)

Complete the ITD 3337 title application form and:

Owner/applicant information
The vehicle, mobile home, or vessel description
Vehicle or hull identification inspection certificate (ITD 3403)
Application signatures

Bring the necessary, personal documents:

Proof of identification
Proof of insurance
Documents stating any liens have been paid
Bill of sale (if applicable or seller included sales price on the title)

Pay the taxes and fees

Title: $14
Sales tax: 6% (if yet to be paid)
Registration fees (by vehicle age): 1-2 years: $69, 3-6 years: $57, 7+: $45
Vin inspection: $5 (if applicable)
* The title transfer may happen when receiving a duplicate title.
Always keep copies of the bill of sale for record-keeping.
Special Note: Emissions Testing
Live in areas like Canyon or Ada County? Or Kuna? You may be required to get an emissions inspection every 2 years. The state will alert when this becomes a requirement. Complete this else you may have your registration revoked.
Dealerships, Out-of-state Vehicles, Inherited and Gifted Vehicles
Idaho wants to know when titles are transferred outside of private sales, whether buying from a car lot or passing the vehicle & title around family and friends.
Buying from Dealerships
Dealerships will process your title & registration, sending documents to their appropriate locations if they don't, request the forms and deliver them to an ID DMV, following the steps outlined in the private sales section (above).
Out-of-state Vehicles
Those coming from out of state will have 90 days to complete the registration process once they've established residency. You will register in person at a county assessor's office and get insurance coverage before completing the process.
Once ready, you'll submit your out-of-state registration, personal documents, a VIN inspection and pay the required fees.
Inheriting a Vehicle
Inheriting a vehicle is much like the private sale titling process. The title will be signed by both parties or the surviving owner of the vehicle. Else, the estate can transfer the title.
Gifted/Donated Vehicles
Follow the private transaction process to gift or donate the vehicle.
Conclusion
Regardless of the transaction you're going through to register your vehicle, you can find the necessary steps on DMVConnect.com. We have a broad range of articles and resources that will make the process go smoothly. From getting insurance coverage to obtaining the correct paperwork, we provide all the information you need for a successful registration. Make sure to reach out to your local DMV for further assistance in the process. Good luck!