Iowa License Renewal: A Step-by-Step Guide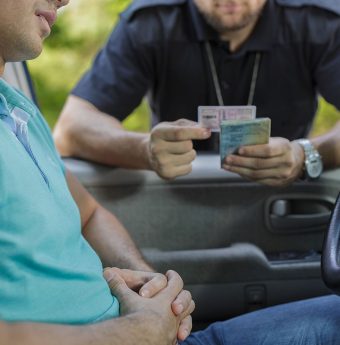 Your local Iowa Department of Transportation (DOT) oversees the license renewal process. You typically receive a renewal notice at least 30 days before your license's expiration. Otherwise, you can check the date printed on the license.
How to Renew Your IA Driver's License
A valid IA driver's license is required if you drive on state roads and highways.
The renewal process is one of the easiest in the U.S. This process shouldn't take long if you have documents ready.
Renewing Your License In-Person
Locate your nearest IA DMV station
Show your identification
Pass a vision test
Pass applicable tests if your license expired:

Knowledge
Road skills

Pay your license renewal taxes and fees
Renewing Your License Online
Online renewals are available to U.S. citizens and Iowa residents only. Your driver's license should not have restrictions nor show the "valid without a photo" identifier. Licenses must also not be expired or need personal information updated when renewing.
Visit the IA DMV website.
Enter your information:

Name
Date of birth
Last 5-digits of your SSN
Iowa driver's license or ID card #

Follow the on-screen prompts
Pay your renewal taxes and fees

Plus: A $1.50 processing fee
Your license is valid up to 60 days after its expiration. Waiting to renew beyond the 60-day period can result in a late fee. Waiting longer than a year after its end requires you to retake the knowledge and driving test before you regain your driving privileges.
You can renew your Iowa driver's license in person and online.
Renewing your license makes it valid for eight years (up from the initial 5-year term). The expiration for these license renewals depends on your age, with those 17 years old to 66 years old having the full 5 to 8-year period. Those 67 and older see their license expiration decrease from 5 to 2 years as time goes on.
The following shares a quick and easy guide to renewing your driver's license in Iowa.
Extending a License Renewal by Mail
There are some instances where out-of-state residents and military members can extend their renewal period by mail.
The extension gives an extra six months of leeway before they need to complete their renewal in person or online (if applicable).
Documents required for the extension include the following:
Application for Temporary Extension of Motor Vehicle License (430027)
Request for Extension of License for Military Service (430081)
Send the documents to:
Driver & Identification Services
Iowa Department of Transportation
P.O. Box 9204
Des Moines, IA 50306
That's it! Congratulations!
Find an Iowa License Office
Have questions about renewing your IA license or got other inquiries about driving in Iowa? Browse more IA DMV topics or use our IA DMV Directory to find an office near you!