Kansas License Renewal: A Step-by-Step Guide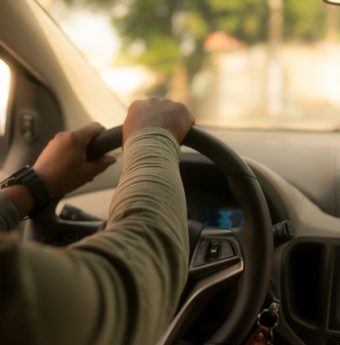 Are you a driver in the state of Kansas? If so, you know that keeping your license current is a must. Having an expired driver's license can lead to fines and other legal trouble, not to mention all the inconvenience that comes from being without valid identification.
The Kansas Department of Revenue oversees the license renewal process.
You will renew your Kansas license depending on your age:
Under 21: Renews when they turn 21 years old
21 to 65: Renews every six years
65 and older: Renews every four years
The state will send a renewal notice at least 30 days before expiration. Call your local DMV if you did not receive the notice to get details.
Kansas license renewals are done:
…depending on eligibility.
The following shares a quick and easy guide to renewing your driver's license in Kansas.
How to Renew Your KS Driver's License
A valid KS driver's license is required if you drive on state roads and highways. You may renew your license up to a year in advance unless you're under 21. Your license renewal is 21 years old if you are under 21.
Failing to renew your license incurs a $1 late fee. You may also need to retake tests/exams. Driving with an expired license can result in a fine and possible suspension/revocation! So, try to renew as soon as possible to avoid any consequences.
In-Person License Renewal
You will do the following to renew in person:
Go to a KS DMV location
Present your current driver's license
Present your social security card
Show proof of Kansas residency
Pass any applicable tests/exams:

Vision
Driving

Get a photo taken
Provide a signature
Pay the renewal fees

Renewals: See chart
Photo: $8
Exams: $1.50
You may need to pass a vision test, get a new photo taken, or take a driving exam, depending on the validity of your license. Be prepared for these tests and extra fees. Otherwise, you'll have your new license and be good to drive for another set of years, depending on your age. Congratulations!
Mail-in License Renewal
Given your license isn't suspended, revoked, or expired, you may renew it through it the mail if you're currently living outside the state such as going to school, on vacation, or an active military member.
You may choose to renew by mail or extend renewal by submitting a Kansas Driver's License Extension or Replacement (DEMI-1) form. You will include a check covering your renewal and photo fees.
Mail-in renewals go to:
Driver's Licensing
P.O. Box 2188
Topeka, KS 66601
It's best to call the KS DMV for information regarding your out-of-state renewal.
Become a Better Kansas Driver
Are we seeking more information and guides to become better Kansas drivers? Check out our KS DMV topics, browse our DMV directory, or get active in the community.
In conclusion, renewing your license in Kansas is a simple process. You must take the necessary time to meet all the requirements outlined by the state of Kansas. Depending on your situation, there may be certain documents you need to prepare before applying for renewal.