Kansas Teen License: A Step-by-Step Guide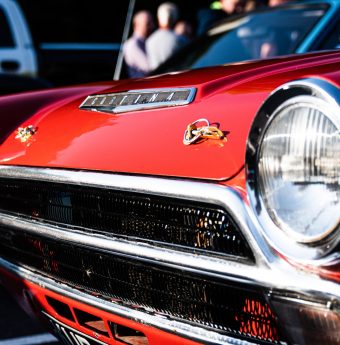 Kansas uses a graduated licensing program to help new drivers (usually teens) understand road rules and gain valuable behind-the-wheel experience through testing.
The program includes three stages:
Learner's permit
Intermediate licenses
Unrestricted (adult) license
By now, if you're going through the GDL program, you'll have a learner's permit. If not, see our Kansas permit guide to apply. Then, continue below to learn how to apply/upgrade to your state's provisional license.
Getting a Provisional (Restricted) Driver's License
The provisional license is available to teens 15 or 16 years old.
Kansas has two versions of this level of license:
Restricted (usually for 15-year old)
Less restricted (usually for 16-year old)
Driver's ed is required for a restricted license if under 16 years old.
To upgrade a permit to a provisional — you must pass these requirements:
Be at least 15 years old
Held a learner's permit for one year
Finished 25 hours of driving experience
Get a certificate of driver's ed completion (under 16 years old)
If you meet these requirements — you will do the following:
Visit a local KS DMV (with parent's permission if under 16)
Provide your ID and residency documents
Provide proof of driver's ed completion
Provide your 25-hour driving log (Form DE-IB01)
Pass your vision test
Pay the fees:

License: $20
Photo: $8
Test: $3
Congratulations!
If you pass the requirements and submit the correct information, you'll have upgraded your learners into a restricted (or less restricted) license!
Driving Restrictions with a Restricted License
Yes, a provisional license gives you greater driving freedom when behind the wheel. Yet, there are restrictions depending on your age.
Restrictions for drivers under 16 years old include:
Must be accompanied by a licensed adult (21+)
Must keep to main roads between school/work and home
Stick to driving to and from school, work, or farm-related work
No non-siblings in the vehicle while driving
Don't use a cell phone to call or text while driving
Restrictions for a less restricted license, for the first six months over age 16, let you drive between 5 AM and 9 PM, to and from work/school, or to a place of religious worship. Only one non-sibling under 18 can accompany you when driving. Plus, you aren't allowed to text or call when driving.
Behind-the-Wheel Requirements
You are expected to drive the remaining 25 hours of your behind-the-wheel experience before upgrading to an unrestricted license.
The experience will include 10 hours (of the total 50) done at night.
Next: Upgrading to an Unrestricted License
The next stage of your Kansas licensing involves upgrading to an unrestricted license.
The unrestricted license is available to those meeting these requirements:
Turn 17 years old
Have a valid driver's license
Have completed a driver's course (if under 18, for your restricted)
Are cleared of any unpaid fines and fees
Have the total 50 hours of driving experience
Auto insurance (if you're driving your own car)
Do you pass these requirements? If so, see our Kansas Licensing Guide for details on how to upgrade a provisional license into an adult/unrestricted one.
In conclusion, if you live in Michigan and need to replace a title for a vehicle, you are now aware of the process. You must fill out the necessary forms, ensure that all data is accurate, and provide all supporting documents before applying.