Kansas Duplicate Title: How to Request One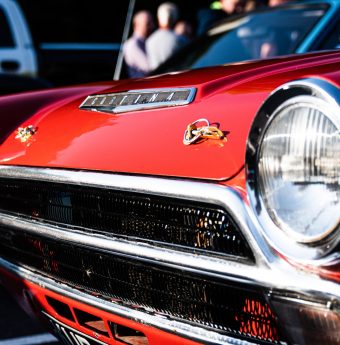 Has something happened to your vehicle's title? Did it become lost, damaged, or stolen? If so, you'll want to complete the Kansas duplicate title process!
There's no telling what can happen to your title during ownership.
You'll want to get the title in order if you ever plan to transfer ownership. This is your legal document showing you have ownership of the vehicle. Without it, you can't sell it, donate it, or complete your vehicle registration or renewals – so make sure it's safe!
How to Get a Duplicate Kansas Title?
Visit a local Kansas Division of Vehicles (DMV) office/location. Mail or fax the following documents and fees to complete the process.
To begin:
You'll need to file the Application for Duplicate/Secured/Reissued Title (TR-720B) and pay a $10 fee to receive your duplicate Kansas title.
Replacing a title in person requires you to:
Locate your local KS DMV
Show proof of ID
Show proof of vehicle ownership

Plus: The odometer reading

Submit your form
Pay the application fee
Your Kansas title replacement request is processed on location though it takes up to a month or more before your duplicate title is sent by mail. Make sure your license information is correct so they don't accidentally send your forms to a different address!
You may also include the form and fees, then send your request to:
Department of Revenue
Titles and Registrations
P.O. Box 2505.
Topeka, KS 66612
You're Done!
The title replacement process doesn't take long (as you can see).
You don't want to delay this, as you never know when you may need to show your title. Try to get your duplicate asap to avoid any issues so you can keep showing ownership of the vehicle.