Kentucky Car Insurance Requirements, Laws, and Quotes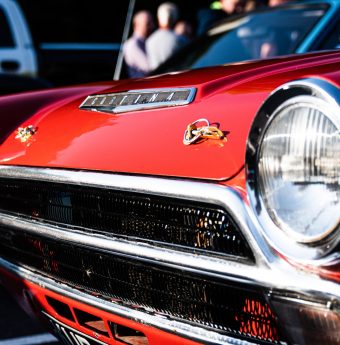 All Kentucky drivers must carry auto insurance if they get behind-the-wheel.
This article shares what insurance minimums you must carry. The article also covers the repercussions of not having it. And, provides KY insurance quotes if you're shopping for coverage in Kentucky.
The Kentucky Car Insurance Requirements and Minimums
Kentucky requires the following required auto insurance coverage:
Bodily Injury Liability Coverage: $25,000 per person / $50,000 per accident
Property Damage Liability Coverage: $10,000 per accident
Uninsured Motorist Coverage: $25,000 per person / $50,000 per accident
Personal Injury Protection (PIP): $10,000 per accident
Your final insurance needs will depend on your driving abilities, history, and needs. Some vehicles, like when leasing, may require collision and compressive coverage.
What are the Penalties for Driving without Insurance in Kentucky?
Driving without insurance is a serious offense in the state of Kentucky.
The fines and penalties depend on your actions when behind the wheel. You can expect anything from fees and loss of driving privileges to potential jail time.
Typical penalties for driving in Kentucky without insurance include:
Fines ($500 to $1,000) for 1st offenses and up to $2,500 for second
Up to 90-days in jail (1st offenses) and 6-months or more for second
License suspension for 1-year and $40 reinstatement fee
Arrested and fined if found not having insurance
Fines and penalties continue adding up as you repeat offenses. This also may carry the need to retake driving exams before your driving privileges are reinstated. You may also be at fault for not carrying insurance during your lapse in insurance coverage (even if you're not on the road).
Kentucky is strict about driving without insurance, especially if a serious accident happens, causing bodily injury or death. Fines could reach thousands of dollars and years of jail time if your actions were deemed negligent. The driver may also sue for personal or property damage!
Compare Quotes for Kentucky Insurance Policies
Whether you just moved to Kentucky or you're a resident, you need auto insurance if you're getting behind the wheel and on state roads and highways. The insurance helps protect you from uninsured motorists while providing if you're the one at fault.
Your intent may be finding cheap Kentucky auto insurance to cover the state's minimums. You may decide to upgrade your insurance policy once you're driving. Many KY car insurance companies offer good driver discounts lowering their premiums – this also applies to good students!