Kentucky Provisional License: A Step-by-Step Guide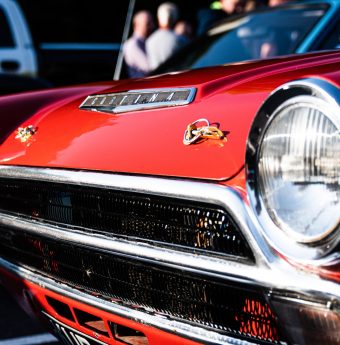 Kentucky, list other states, uses a graduated licensing program to help teens understand and learn driving responsibility. This GDL program begins at age 16 and progresses through a permit, provisional, and full (adult) license.
The following is an overview what's needed to upgrade your learner's permit into a provisional license.
Applying for a Kentucky Provisional License
Permit holders can upgrade to an intermediate license if they have the following:
Completed a driver's ed course
Held the permit for 180 days
Logged their behind-the-wheel experience
Turning your learner's permit into a provisional (intermediate) license requires the following:
Making an appointment to do a road test
Presenting your learner's permit
Passing the DMV road test
The road test examines your ability to practice safe driving. This shouldn't pose difficulty since you'll have 60+ hours of behind-the-wheel experience and completed a driver's education course.
After passing the road test, teens will receive their provisional license.
Restrictions with the provisional are lighter than the learners:
No driving between 12 AM to 6 AM
Now more than 1 (unrelated) passenger under 20
Teens will then hold their license until they turn 17 before upgrading to a full license. Keep practicing safe driving during this time as getting traffic violations may restrict your ability to upgrade.
Get the Behind-the-Wheel Experience
Teens will need to complete behind-the-wheel experience while having a provisional license.
The requirements include:
60 hours of total driving experience
10 hours are done at night
Record this process in a log book which you'll bring and submit when upgrading.
Upgrading to a KY Full License
Teens under 18 will continue practicing safe driving until they turn 17 or if they've held the provisional for 180 days. After this time, they can upgrade to a full license.
New drivers, who aren't going through the state's GDL program, must take a driver's education program before applying for their license. The tasks when applying when older are largely the same as teens take in the learner's and provisional stages. So, reference our guides to see what forms, fees, and requirements you may need to pass!
When you're ready, see our Kentucky Driver's License Guide to upgrade from provisional to unrestricted driving privileges.
Conclusion
We hope this guide has been helpful for understanding the steps to upgrade your license from provisional to full! Ensure you have all the necessary documents and fees so your application process goes smoothly. Good luck!  If you have any questions or need help throughout the process, visit or contact your local DMV office.  They're always here to help. Thanks for using DMVConnect!  We wish you safe and happy driving.