Kentucky Traffic Tickets: Fines, Violations, and Penalties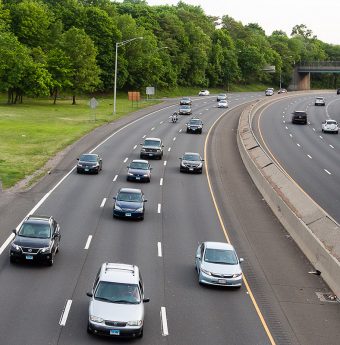 In Kentucky, if you get a traffic ticket, it can be paid in three different ways. The type of ticket will determine the option available for payment. Getting traffic tickets will have an adverse effect on our Kentucky driving records.
Traffic tickets can also become very costly. Getting a ticket for a DUI or DWI will require you to take drug and alcohol courses and obtain an ignition interlock device installed in your vehicle.
Kentucky Traffic Tickets & Fines
Fines
Every traffic ticket has a fine. The penalty per ticket will vary. Getting a ticket for a minor offense that is not life-threatening or results in property damage will not have a hefty fine. Traffic tickets from more severe infractions will surely have hefty penalties. For instance, a DUI or DWI offense will have plenty of fines after a conviction.
Penalties
Many penalties are linked to traffic tickets. The first penalty points are going on your Kentucky driving records. Points on your record have an adverse effect when it comes to getting affordable car insurance and, for some people, employment.
Accumulating too many points in a short time will have your Kentucky driver's license suspended. A suspension is the most severe penalty you will face, especially if you need to drive for your survival.
If you had a DUI conviction, you would have penalties such as getting an ignition interlock device installed and taking a defensive driving course. Not getting the device installed or completing the course will not allow you to reinstate your driving privileges.
Paying Your Traffic Tickets
The type of ticket you receive will determine how you pay the fine. The less severe violations will accept payments by:
To pay by mail, the mailing address is on the ticket. You must send your payment with your ticket before the due date to avoid late charges. Usually paying by mail, you must submit a check or money order.
Bring your ticket to the nearest traffic court and driver's license to pay in person. You may be able to pay with a credit or debit card. Some locations accept cash but verify this information before going.
To pay online, create an account and then enter the ticket information. You can pay with a credit or debit card.
Fight Your Traffic Tickets
You can fight the traffic ticket by appearing in court and plead not guilty. A further court date and time will be given to defend yourself. It is best to hire an attorney to defend you. Keep in mind if you lose you will pay extra fines and a suspension.
License Reinstatement
If your license was suspended or revoked, to get reinstatement, you must complete all the requirements set by the court. You must also pay a reinstatement fee. For repeat offenders of DUIs, have an ignition interlock device install until you are told to remove it. If completing drug and alcohol course an option, then it must be done. Completing the requirements will get you your driving privileges back.
Conclusion
It is important to know your rights and responsibilities when dealing with a traffic ticket or license suspension. While it may be difficult, there are ways to fight the ticket and reinstate your license. Take note of the consequences if not taken care of properly. Follow all state laws and regulations for the best outcome.
If you have any further questions about fighting traffic tickets or reinstating your license, please contact the DMV or a qualified legal representative. Good luck and drive safe!