How to Register a Car in Louisiana? (Quick and Easy)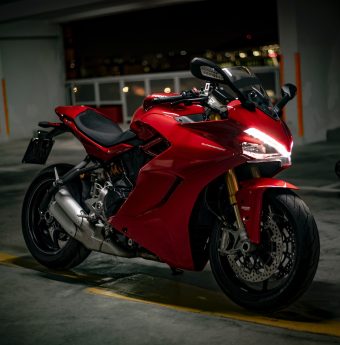 The Louisiana Office of Motor Vehicles (OMV) oversees a vehicle's registration. You will have 40 days to register a car from the day of its purchase or leasing. We've outlined the process, keeping it as simple as possible so you can get in, file, and be on your way.  First, you must submit proof of ownership, which includes the title or a bill of sale. If applicable, an affidavit for a rebuilt vehicle is also required. You will need your driver's license to prove residency. Additionally, make sure that your car has current insurance and pass an emissions test if necessary (which depends on the location).
Your Car Registration Options Include:
This registration process isn't complicated but can prove frustrating if it's your first time. We've put together some in-person and mail registration tips to make the process more manageable.
Registering Your Car in Louisiana: Step-by-Step
There are three main requirements when registering your vehicle:
You must have auto insurance
Some cars and counties require a safety and smog inspection
You'll follow a specific process if the car is new or used
Auto insurance is a given, as it's required to protect you and other drivers on the road. You only need minimum coverage when registering the vehicle. Failing to have insurance can result in significant fines and license penalties – so don't chance being caught without it!
Safety Inspections are done when registering and every other year afterward. The inspection costs $18 and requires your license, current registration, and proof of insurance.
Emissions tests are done alongside the safety inspection. Yet, this is reserved for some parishes, including Ascension, East Baton Rouge, Iberville, Livingston, and West Baton Rouge.
Finally, differences between new and used result in your submission of ownership documents like:
Statement of Origin
Signed vehicle title
Got these covered? Let's get you on the road!
Car or Truck Registration (New or Used)
Here is what you'll do:
Go to an LA DMV
Fill out the Vehicle Application (DPSMV 1799)
Provide your information:

Driver's license or ID
Proof of insurance

Provide vehicle information:

Proof of purchase
Ownership documents
Odometer disclosure (applicable to vehicles newer than ten years)
Loan documents or lien records

Pay the registration fees and taxes

Title: $68.50
Handling: Varies
Plate: $20 – $82
License transfer: $3
Lien recording fee: $10 – $15
Taxes: 4 – 9.5%+ unless exempt
Local taxes: Varies
Plate Fees and Expiration Date
Motorcycle     $12.00  4 Years
Motor Home   $50.00 2 Years
Commercial    $10.00 1 Year
Boat Trailer (Up to 1500 lbs) $25.00 4 years
Utility Trailer (Up to 500 lbs)  $12.00 4 years
Trucks (Up to 6000 lbs GVW) $40.00  4 Years
All forms of payments are accepted on-location.
You will receive your tags once you've completed these steps.
Congratulations! You're done!
Mail-in Registration
Take the documents detailed from the 'In-person' renewal section, write a check or get a money order, and send them along with the renewal application. This completes the mail-in process.
Dealerships and Registration
Authorized Louisiana car dealers will typically handle the registration process on your behalf. Though you may receive your documents during the closing, to which you'll bring them and complete the registration in person, as noted above.
For Out-of-State Drivers
Out-of-state drivers will register their vehicles within 30 days of residency.
OOS drivers will get their safety inspection and applicable emissions test. Then, file a Vehicle Application (DPSMV 1799), current tile, auto insurance, and payment for registration fees.
Set a Reminder for Registration Renewal
Louisiana's registration renewal process can vary, especially if you do it well before or after the expiration date. Your safety and emissions tests may confuse you, too.
Take note of your registration date and set a reminder – every four years – and you'll have no problem with the renewal.
Conclusion:
By following the steps above, out-of-state drivers can efficiently and properly register their vehicles in Louisiana. Additionally, setting a reminder for renewal every four years can help ensure drivers don't miss any deadlines or requirements. By keeping up with registration renewals, drivers can rest assured that they operate safely and compliantly on Louisiana roads.