Louisiana DMV Point System: How does it Work?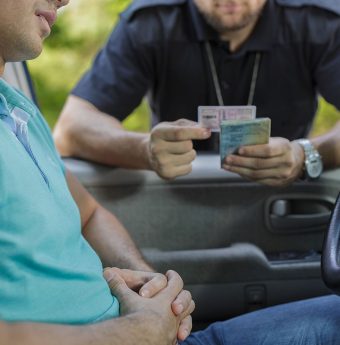 Louisiana is one of the few states that doesn't utilize a state-based point system. However, the Office of Motor Vehicles (OMV) still keeps track of your Louisiana driver license status, the various types of traffic offenses committed and the number of offenses you've committed. If you accumulate too many offenses, you could face suspension of your Louisiana license, high fees to pay, and required courses to take.
Louisiana License Suspensions
Below is a list of incidents where your license will suspend by the Department of Public Safety & Corrections (DPS) Office of Motor Vehicle (OMV):
DWI/DUI sentences and refusing to submit a blood/breath test
Felonies involving a vehicle
Reckless driving
Texting and driving
Appealing Your Louisiana License Suspension
Depending on your violation and conviction, you may be eligible for a Louisiana DMV administrative hearing. You must request a hearing within 30 days and submit a request by either of the following:
In person at your local Louisiana DMV
By mail to:
Office of Motor Vehicles
P.O. Box 64886
Baton Rouge, LA 70896
Reinstatement of Louisiana Driver's License
To reinstate your driver's license with the Louisiana DMV, it is essential to complete the following:
 Complete any court requirements if necessary
Fill out and submit any compliance documents to the OMV
 Submit an SR22 from your insurance company to the OMV
 Pay any fees between $100-$300 depending on your offense
To give in your documents and fees, you can do either by:
Visiting your local OMV office in person
Mail documents and payment to:
Office of Motor Vehicles
O. Box 64886
Baton Rouge, LA 70896
Louisiana Traffic Violation System
Louisiana participates in the Problem Driver Pointer System (PDPS). The PDPS is a part of the National Driver Register (NDR) and stores all the information on driver's license histories from all states. It contains information such as:
List of suspensions
List of revocations
Previous cancellations
List of traffic offenses
Name
Date of birth
Gender
 Louisiana driver's license number
The state of Louisiana uses this stored information to determine whether or not a person should receive a driver's license. The Louisiana OMV still has the right to penalize a driver if too many traffic offenses are committed, both in-state and out-of-state. For any questions regarding your specific traffic offense, you should reach out to traffic court in Louisiana that is handling your case.
Conclusion:
The National Driver Register (NDR) is a valuable resource for Louisiana when it comes to issuing and revoking driver's licenses. It contains important information such as suspensions, revocations, previous cancellations, and traffic offenses. Knowing this information will help ensure that drivers are held accountable for their actions and can play a role in keeping roads safe. Additionally