Louisiana License Renewal: A Step-by-Step Guide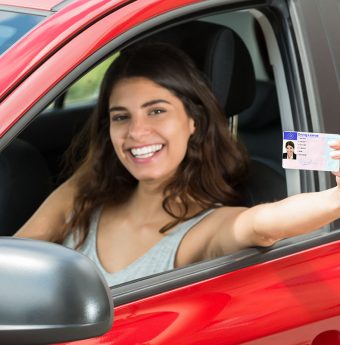 The Louisiana Department of Public Safety and Corrections Office of Motor Vehicles (OMV) oversees the license renewal process. You must renew your license to continue driving in the state of Louisiana.  The renewal period is typically every four years.
To renew your license, you must meet certain requirements. First, you will need to provide proof of identity and residency. Acceptable forms of identification include a valid Louisiana driver's license, a US passport, or a birth certificate.
How to Renew Your LA Driver's License?
Your renewal notice states what forms of renewal you can use. The information also shares some of your expected fees and requirements. You must have auto insurance when renewing. Given your license isn't suspended, select the applicable method of renewal best suited for your needs below.
You will receive a renewal notice up to 100 days before its expiration.
You can renew up to 180 days in advance or 180 days after if you are holding off. You may contact your local DMV requesting information if you did not receive your notice. The renewal process doesn't take long, but waiting ten days past its expiration can result in a $15 fine and penalties.
Renewing a license is available:
This guide shares how to do all three, including what you'll file, fees you'll pay, and other information you may find helpful to have your license suitable for another six years.
In-person Renewal
At your local OMV, you will:
Provide your LA driver's license
Provide proof of residency
Provide proof of auto insurance
Pass a vision exam
Pay your licensing renewal fee
Online Renewal
First, you cannot renew if the address differs from your license. Then, with documents on hand, follow these steps:
Visit the Louisiana renewal portal
Fill in your information:

Driver's license number
Date of birth

Pay your renewal fee(s)
View and print the receipt
Louisiana law does not let drivers renew online two consecutive times. You'll need to process the following renewal in-person – something to remember!
Mail Renewal
Eligible drivers can check their renewal notice to see if a mail-in option is available. If you're over 70, had done a mail-in/online renewal prior, or do not have a valid license, then you cannot renew by mail.
Eligible drivers will:
Fill out the renewal form attached with the notice
Include copies of your documents
Include your payment
Send your documents to:
Office of Motor Vehicles
Attention: Reconstructed License
PO Box 64886
Baton Rouge, La. 70896
It will take about ten business days to receive your renewed license in the mail.
What is the Louisiana Renewal Fees?
Typical fees include:
6-year renewal: $32.25 – $38.25
6-year renewal (70 years and older): $18.75 – $24.75
Late fee (past ten days): $15
Most forms of payment are accepted in-person and online. Checks and money orders are the only options when renewing your license by mail.
Find a Louisiana License Office
Have questions about renewing your LA license or other inquiries you need addressing about driving in Louisiana? Browse more LA DMV topics or use our LA DMV Directory to find an office near you!
Conclusion:
Renewing your license in Louisiana requires payment of applicable fees and can be done online, by mail, or in person. Accepted forms of payment vary depending on how you choose to renew, and most offices accept cash, check, debit, and credit cards. Using the DMV Directory, you can easily find an office near you if you need further assistance with your renewal process.
Whatever your preference, renewing your license in Louisiana can be done quickly and conveniently.
Remember to always keep a valid driver's license on you at all times or risk penalties for failing to do so. It is essential to stay informed about the renewal process and other DMV regulations that may affect you as a driver in Louisiana.