Louisiana Graduated Licensing Program: A Step-by-Step Guide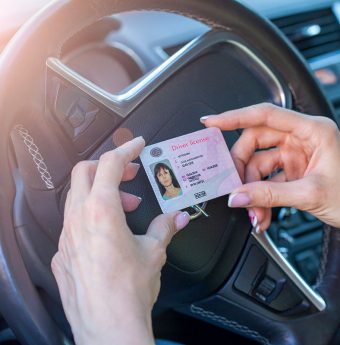 Are you a young driver in Louisiana looking to get your license and hit the open road? The path can be daunting, so we've created this step-by-step guide unique to the state of Louisiana's Graduated Licensing Program. From learning the basics of driving safety and understanding exactly what documents are needed to buckle up for that first trip out on the highway, our interactive guide explains everything you need to know about getting licensed in Louisiana. It's time! Let's put that pedal to the metal and explore all the great options available under Louisiana's Graduated Licensing Program.
Louisiana Graduated Licensing Program:
Held the permit for 180 days
I turned 16 years old
Completed their behind-the-wheel experience
You are then permitted to take a road test before upgrading your provisional. This takes place at a DMV location or an approved third-party testing site. You will need a registered and insured vehicle to take the road test – the test verifies your ability to practice safe driving.
Before going to the DMV, you'll want to collect:
Proof of identification
Proof of residency
Payment method
You will visit an LA DMV when upgrading a learner's permit to a regular adult license.
Necessary: Every resident must complete a driver's education or pre-licensing course.
Applying for a Louisiana Provisional License
Once you're ready:
Go to a DMV
Show your information:

Birth certificate

Submit your Certificate of Required Attendance

Or: Home Study letter

Pass your vision test
Pay a $13 upgrade fee

Plus: Local taxes
With a licensed adult, you'll now have greater driving freedom (5 AM to 11 PM). If driving between 6 PM and 5 AM, you cannot have more than 1 passenger with you under 21 years old unless an adult accompanies you.
You'll become eligible to get your license after you've turned 17.
Upgrading a Provisional into a Full License
Those able to follow the road rules and meet state requirements may upgrade their provisional license into a full (adult) license by returning to the DMV and applying. This includes turning in their personal information, certificate of school attendance, and payment for the fees.
See our Louisiana Driver's License Guide when you're ready to upgrade.
Conclusion:
Remember to be mindful of your state's laws and regulations so you can enjoy your new driving privileges safely. Stay informed about local taxes, as well, in order to remain up-to-date on any additional fees or requirements.
Have a safe drive!