How to Get a Maine Drivers License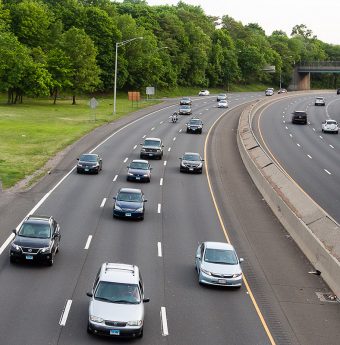 Today you're going to learn what's required to get a Maine driver's license.
A Maine driver's license is required for anyone wanting to legally drive on state roads and highways. The license application process doesn't take long if you have the appropriate paperwork and time needed when visiting your local ME DMV.
In this article, you'll learn what's required to get your ME license as an adult.
Maine Driver's License: Step-by-Step
Eligibility for an (adult/unrestricted) class C Maine driver's license depends on your age:
16 and under: Apply through the state's Graduated Licensing Program
21 and under: Hold a permit for 6 months, and complete 70 hours of driving practice
Older than 21? You can begin applying for your NH license today!
What You'll Do at the DMV
Provide proof of identity

Birth certificate, passport, visa

Provide proof of Social Security Number

Card, W-2, pay stub, immigration documents

Provide proof of ME residency

Utility bill, bank statement, voter ID

Provide proof of U.S. presence

Birth certificate, passport, visa

Pass the tests/exams

Vision
Written
Road

Pay the application/test fees

Under 65: $30 (6 years)
Over 65: $21 (4 years)
Out-of-state: $35 (application), $30 (license fee)
Written test: $35
The DMV will issue a provisional license good for the first year if you're over 21 if you pass the required tests. You must respect road rules during this time. You'll receive your full license once the year is up.
Vision, Written, and Road Tests
The vision exam is your standard procedure checking your… vision. You'll wear corrective lenses or contacts when taking the exam if needed. Pass and you'll continue into the written exam.
The written test is a series of questions testing your knowledge of road signs and rules. Consider taking an online practice test before going to increase your chance of passing. Once completed, with a passing score, you can do your road test and get your license.
Finally, the road test examines your ability to control the vehicle and obey traffic laws. Pass the road test and you will receive your provisional license (noted above).
Congratulations! You're a Licensed ME Driver
Submitting these documents, taking these steps, and passing the tests will grant you a driver's license in Maine. Safe driving is a necessity but so is your everyday conduct. Breaking road rules and local/sate laws can result in a suspended license. Or, a revoked license if you're a habitual offender.
The open roads of Maine are now yours to explore. Enjoy yourself and happy travels!