Maine Learner's Permit: A New Driver Guide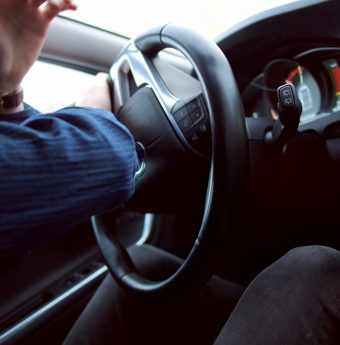 The state of Maine uses a graduated licensing program. This program helps new drivers understand the rules of the road through testing and behind-the-wheel practice.
Maine's licensing program includes three stages:
Learner's permit
Provisional license
Unrestricted license
In this article, you'll learn how to apply for a learner's permit in Maine.
Get a Learner's Permit in Maine: Step-by-Step
A learner's permit becomes available after a new driver (teen) completes a driver's education program. This will include a written and vision test they will need to complete before applying. Teens also need to be at least 15 years old to apply.
To apply for a learner's permit, teens will submit their application at a Bureau of Motor Vehicles (BMV) or through the mail.
Applying in Person
To get your learner's permit:
Locate a BMV office using our office locator
Submit a Non-Commercial Class C (MVE-64) application
Provide proof of ID and residency

If under 22 years old: Bring your birth certificate

Pay the $35 application fee
You will take a written and vision test at the DMV if you haven't finished completing your driver's education course.
Applying by Mail
To get your learner's permit:
Complete a Non-Commercial Class C (MVE-64) application
Include an original or copy of your birth certificate (sealed/stamped)
Include a check ($35 to "Secretary of State")
Include your driver's ed certificate
Mail these documents to:
Bureau of Motor Vehicles
Driver License Services Division
Examination Section
29 State House Station
Augusta, ME 04333
Learner's Permit Restrictions
The permit includes a couple of restrictions when driving:
Must be accompanied by a licensed driver (20 years old with a license for 2 years)
Must obey traffic rules like seat belt usage and not using a cell phone
Must have auto insurance on the vehicle you're operating
Behind-the-Wheel Experience
Before you can upgrade your learner's permit to a provisional — you'll need to get behind-the-wheel experience. This includes 70 hours of total practice with 10 hours of it being done at night. A licensed adult (21yo and older) must be with you during the practice.
Upgrading to a Provisional License
When teens/new drivers turn 16, have held their permit for at least 6 months, and completed their behind-the-wheel practice, they can upgrade to a provisional license.
Teens under 18 that don't complete their driver's ed and hold off on their learner's permit can wait until they turn 18 to get a provisional license.
Want to know the steps for upgrading? See our Maine Provisional Licensing Guide.