Maine License Renewal: A Hassle-Free Guide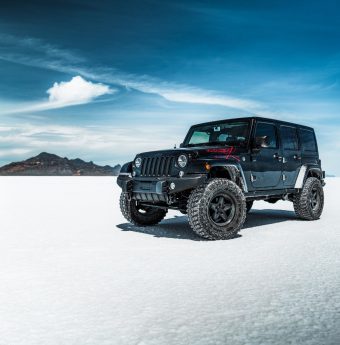 The Bureau of Motor Vehicles (BMV) oversees the Maine license renewal process.
The state sends a renewal notice before the license expiration date. Failing to renew your license on-time may result in penalties, a need to retake tests, and/or loss of driving privileges if caught driving.
You can check your license validity and expiration date by requesting driving records. Otherwise, take note of its expiration on the card or if you've marked it on the calendar.
Valid Maine license renewals are available via:
The following sections share the step-by-step process to renew your ME driver's license.
How to Renew Your ME Driver's License
A valid ME driver's license is required if you drive on state roads and highways. Maine auto insurance is a requirement, too, if you plan to operate your vehicle. The renewal process doesn't take long if you have documents ready and follow the steps below.
You will do the following to renew in-person:
Go to an ME DMV location
Present your ME driver's license

Or: Proof of ID (ex. ID, Passport, etc.)

Provide your Social Security number
Pass your vision test (if applicable)
Pay the renewal fees

65 years old and younger: $30 (6 years)
65 years old and older: $21 (4 years)
Congratulations! You've successfully renewed your Maine driver's license. You'll receive a temporary license until the permanent one arrives by mail in a few weeks.
Online Renewals
Any ME driver can do an online renewal given they don't have the following restrictions:
The license is suspended or revoked
Trying to renew a CDL license
Haven't provided proof of residency to the BMV
Changed names since the last renewal
Developed a medical condition or existing condition changed
Require an eye exam
You can process an online renewal by doing the following:
Select 'Renew my driver's license'
Input personal information:

Name
SSN
Date of Birth
License # (if known)

Follow the on-screen prompts
Pay the renewal fees
Print the confirmation
You should receive your renewed license by mail in a few days after it's processed.
Military Members and Out-of-State Residents
Both military and out-of-state residents are deferred to renew online.
Military members may have their renewal fee waived if they have a K endorsement or a 2 endorsement on their license. In-person renewals are available, too, if stationed in-state.
Become a Better Maine Driver
Looking for more information and guides to become a better Maine driver? Check out our ME DMV topics, browse our DMV directory, or get active in the community!