Maine Provisional License: A Step-by-Step Guide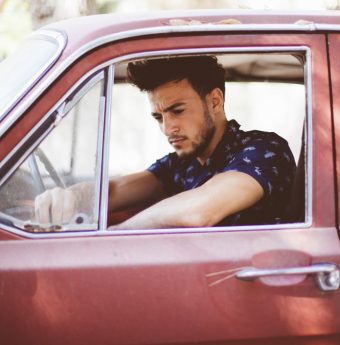 The state of Maine uses a graduated licensing program. This program helps new drivers understand the rules of the road through testing and behind-the-wheel practice.
By now, you'll have either receive your ME learner's permit or are applying for the provisional because you turned 18 years old.
Maine's licensing program includes three stages:
Learner's permit
Provisional license
Unrestricted license
In this article, you'll learn how to apply for a provisional license in Maine.
How to Get a Provisional License in Maine
When teens/new drivers turn 16, have held their permit for at least 6 months, and completed their behind-the-wheel practice, they can upgrade to a provisional license. Teens under 18 that don't complete their driver's ed and hold off on their learner's permit can wait until they turn 18 to get a provisional license.
The application begins by scheduling a road test with your local BMV.
You will do the following when you arrive:
Submit your learner's permit
Submit a Non-Commercial Class C (MVE-64) application
Provide proof of ID, residency, and Social Security number
Pass your driving test
Pay your $30 licensing fee
Follow these steps and you'll have the provisional. This gives you more freedom when you're behind-the-wheel and places you one step closer to an adult license!
Provisional Driving Restrictions
You have more freedom with a provisional license but there are some restrictions:
Allowed to drive between 5 AM to 12 AM
Can only transport immediate family members unless they're 20 years old, have a driver's licensed for more than 2 years, and sits in the passenger seat
You should follow all road rules when behind the wheel as breaking them may delay your application for the driver's license.
Upgrading to a Full (Adult) License
The next step in the graduated licensing program is getting your unrestricted license.
You will hold your provisional license for 270 days before you can apply. During that time, you must respect road rules. Then, you'll return to the DMV to complete your licensing application.
Want to know how to upgrade? Or, ready to do so? See our Maine Driver's Licensing Guide for the full details.