Maine Registration Renewal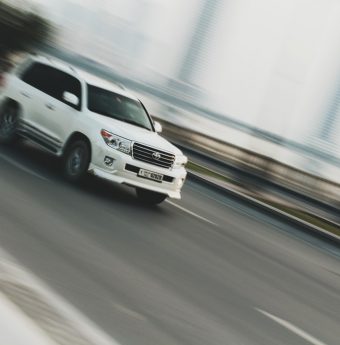 The Maine Bureau of Motor Vehicles (BMV) oversees your vehicle's registration renewal.
You'll need to complete a renewal before the registration expires to continue (legally) driving. Failing to renew can result in penalties including fines and occurrences like a license suspension or revocation.
You'll receive a renewal notice if requested before your vehicle's expiration. The notice shares information about your renewal options. If you haven't received the notice, contact your local DMV and request this information or bring your current registration to your local DMV.
You will visit an ME DMV office to renew your vehicle's registration or do one online.
You may check the status of your license by requesting driver records to see if there are any issues with your vehicle. Given you don't have restrictions, follow along to complete the renewal process.
Maine Car or Truck Registration Renewal: Step-by-Step
To renew your vehicle's registration in Maine, all you'll need to do is take a trip down to your local ME DMV. You'll submit your personal and vehicle information, pay fees, and be on your way.
If you've lost your tags sometime between the renewal you can have it replaced. See our duplicate title guide for more information about this process if it's a requirement for your renewal. You will also want minimum auto insurance when renewing to legally drive on state roads.
In-Person Registration Renewal
When visiting an ME DMV office, you'll:
Present your ME driver's license
Provide your registration notice (white & yellow) or current registration
Show proof of excise tax receipt
Show proof of Maine auto insurance
Pay the typical registration renewal fees:

Passenger vehicle: $35
Motorcycle: $21
Moped: $9
Truck camper: $12
The clerk will process your information and complete the transaction. Congratulations, you've renewed your vehicle's registration – you're good to drive on state roads and highways.
Online Registration Renewal
You can renew your car's registration up to 60 days in advance by using the online system. You will need to register in person if you need to process a name or address change. You must also live in one of the participating municipalities or own a passenger/commercial vehicle or non-taxable trailer.
You can renew online up to 7 months past its expiration.
You will complete this process:
Go to the Rapid Renewal website
Select "Renew Vehicle"
Follow the on-screen prompts
Enter your information (like):

Registration # and information
Identification and insurance
Odometer information

Pay your renewal fees
You should receive your new documents in a few weeks, by mail.
Military members and out-of-state residents are referred to using the online system to renew.
Maine Vehicle Safety Testing and Excise Tax
Maine does not use the vehicle inspection as a requirement when processing your renewal. Yet, you will need to get one done every year to continue legally driving in the state. It's a good practice to complete these around the same time as your renewal so you don't forget!
The excise tax is a local tax to help to fund for local projects. This isn't the same as a state tax. Your tax is based on your vehicle's original value – contact your local office if you have questions.
Congratulations, You're Done!
You've completed the Maine vehicle registration renewal.
Keep track of your expiration date by writing it on your calendar. Otherwise, note the next time a renewal notice comes your way sometime next year. Forgoing renewal can land you in trouble with fines and penalties so don't let this lapse – happy driving!