Maryland Learner's Permit: A First-Time Teen Driver Guide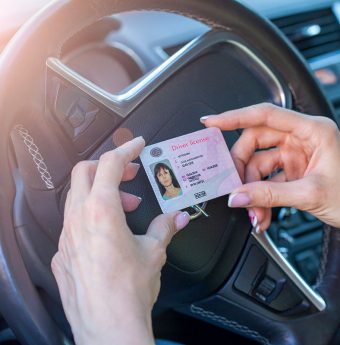 The state of Maryland uses a graduated licensing program.
The GDL program teaches teens and new drivers the rules of the road through testing and practice. Along the way, new drivers will apply for their learner's, take a knowledge test, and driving exam, and pay the required fees to finally get an unrestricted license.
Maryland has two permit types:
The type 1 permit is available to anyone who's never held a permit before. The type 2 permit is for those having held a license or applying for a different license type.
Most new drivers will apply for the type 1 learner's permit.
In the following sections, you'll learn how to get the permit.
Maryland Learner's Permit (Type 1): Step-by-Step
Before teens and new drivers can apply for their permits, they need to take and pass a state-approved driver's education course. This includes 30 hours of classroom instruction and a typical 6 hours of driving instruction.
Having passed the driver's ed course — teens can apply for their license when they turn 15 years and 9 months old. The driving course will submit your passing grades to the MVA to which you'll then take your test, submit the paperwork, and pay the appropriate fees.
Here is what happens when applying for a Maryland learner's permit (type 1):
Locate and go to your nearest MD DMV location
Get and complete your learner's permit application
Provide your proofs:

Identity
Social Security number
U.S. lawful presence document
Maryland residency (2 docs)

Take and pass your written test
Take and pass your vision test
Pay the $50 permit fee
Teens under 16 may also need to submit proof of their school attendance.
Complete these steps and you'll receive your learner's permit. From there, you can practice driving before moving on to getting a provisional license.
Driving Restrictions with an MD Learner's Permit
Maryland restricts driving priveledges to the following if holding a permit:
Must have your permit in possession whenever driving
Must be accompanied by a licensed (21 yo+) driver with a valid (3+ year) license
Must not use a cell phone while driving, must wear a seatbelt
Follow these restrictions and you'll soon move onto…
Upgrading to a Maryland Provisional License
Between getting a learner's permit and a provisional you must pass a few requirements:
Log 60 hours of supervised driving (10 at night) in a practice/skills log
Hold the permit for at least 9-months before applying
Do you meet these requirements? If you do, see our Maryland Provisional License Guide for the details of upgrading your learner's permit.