Maryland License Renewal: A Step-by-Step Guide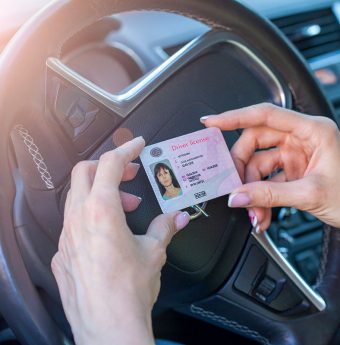 The Maryland Motor Vehicle Administration sends a notice to renew your license before its expiration. This notice details which methods of renewal are available to you. You can renew your Maryland license up to 1 year after expiration through any longer requires a written, driving, and vision test.
You can renew a Maryland license via:
In-person
Online
Mail
MVA kiosk
This guide helps you understand the MD driver's license renewal steps. Keep reading to know which documents you'll file and the fees you'll pay throughout each process.
How to Renew Your MD Driver's License
Renewals are available to all those with valid driver's licenses. You cannot renew if your license is suspended or revoked as you'll need to follow most of the same steps to apply for an MD license.
The renewal notice will detail everything you need to know about your renewal availability. If you do not receive a renewal notice, visit your local DMV to complete the renewal process or get information about your license status.
Let's go through the different ways you can get your license valid.
In-person Renewal
Consider making an appointment with your local MD DMV to make the process quick and easy. Then, do the following when there:
Provide your MD driver's license
Provide proof of Social Security Number
Get your photo taken and sign the license
Pay the renewal fee*
Congratulations! You've successfully renewed your MD license by visiting one of the many DMV locations. You're now free to legally drive on the roads again until it comes time to renew.
Online Renewal
Follow these steps to renew your license online:
Visit the FastTrack website
Provide your information:

License number
Date of Birth
Last 4-digits of SSN

Pay the renewal fee
Mail Renewal
Your renewal notice will include a mail-in application if eligible to renew by mail – the process includes:
File the Maryland Mail-In Driver License Renewal Application
Pass the vision requirements, or:

Have a signed Vision Certification from an eye doctor

Include payment for the renewal
Your license should arrive in about a week.
Kiosk Renewal
Kiosks are available at many DMV offices and provide a quick-and-easy way to renew if you rather not wait in line. Follow the on-screen prompts to complete your renewal with the kiosk.
MD Driver's License Renewal Fees
Fees vary by how long you wish to renew a license:
5 years: $30
6 years: $36
7 years: $42
8 years: $48
Find a Maryland License Office
Need answers to your questions about renewing your MD license? Or, want to do the renewal process in person? Use our MD DMV Directory to find the nearest licensing office near you!