Maryland Provisional License: A Step-by-Step Guide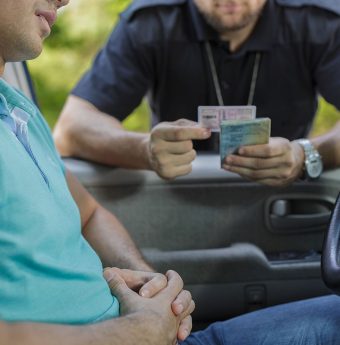 The state of Maryland uses a graduated licensing program.
This program helps teens and new drivers understand road rules through exams, practice, and restricted driving privileges.
To get a provisional license, you must meet the prior requirements:
Have completed a driver's education course (a requirement for the learners)
Have and held your Maryland learner's permit for at least 9-months
Have logged 60 hours of behind-the-wheel experience (10 at night)
Drivers coming from out of state will need to apply for a provisional, too, if they're at least 16 1/2 years old and have held their license for less than 18 months.
Ready to upgrade your learners into provisional? Keep reading to learn how it's done.
Getting a Provisional License in Maryland
Teens beginning at 16 1/2 years old and meeting the requirements can apply for their Maryland provisional license. This is a quick and easy process.
Go to the MVA scheduling system website
Schedule a driving test
Visit the testing location / MD DMV
Pass the driving test
Turn in your permit
Submit your driving log
Your Maryland license is paid for from the prior $50 licensing fee. Else, you'll pay a $9 fee when applying if this is your first.
Driving Restrictions for a Provisional
The provisional license gives you greater freedom on the road but does carry restrictions if you're under 18 years old:
Must have a supervising adult or immediate family member for the first 151 days
Cannot drive between 12 AM to 5 AM without supervision
Normal driving hours require a licensed (3+ years) adult over 21 years old
Driving is typically restricted to work, school, sporting events, and other volunteering activities.
Upgrading to a Full (Unrestricted) License
A provisional license becomes an unrestricted Maryland license once the driver turns 18. And, has held their provisional for at least 18 months.
Note: This may be delayed if you incur an alcohol-related charge.
You should receive an updated driver's license by mail. You'll carry your provisional license until it expires at which point you can carry just the unrestricted license.
Congrats! You're a licensed driver in Maryland!