Maryland Suspended License: A Reinstatement Guide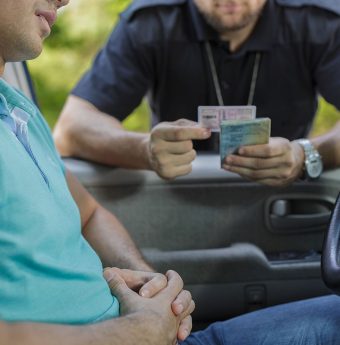 Wondering "how do I get my license back?" after the state of Maryland had it suspended?
Going about the reinstatement process varies per person. Your actions behind the wheel, and sometimes not involving one, will ultimately determine the length and penalties.
Below:
You'll find a short and effective guide to understanding why your license was likely suspended. And, what you can do to reinstate a Maryland license.
Why Your Maryland License Likely Became Suspended
A license suspension may happen for a variety of reasons:
Accumulating too many points on your license
Failing to pay traffic tickets and/or serving penalties
Repeated offenses involving a vehicle
Driving under the influence (DUI)
Driving without insurance
…and the list goes on.
Usually, you'll learn of your license suspension through a notice. In some instances, you'll know on the spot by the officer or court telling you. You may also face a license suspension after contesting in front of a court and the decision not going your way.
The length of a suspended driver's license varies by state.
The steps required to get the license back may involve several, tedious steps. Often, it involves waiting out the duration of the suspension, having suspended license insurance (SR-22), paying fines, and possibly needing to take driver's education courses or do community service.
How to Get a Suspended Maryland License Reinstated
The license reinstatement process varies by what caused its suspension.
Do note: A suspension is different than a revocation. With a revocation, your license has been canceled and you'll need to go through an equally tedious process of regaining your driving privileges.
The first step you should do in reinstating the license is to check your license status.
Did you receive a warning letter?
Did you receive a license suspension notice?
Can you look at your driving records and their points?
Often, accumulating too many points is the reason for the suspension. This involves repeated offenses within a short time – usually within 1 to 2 years. Or, causing one, big problems such as causing an accident without insurance, DUI, or completely reckless actions behind the wheel.
Reinstating the License
You usually have these options moving forward:
Make an appeal and challenge a ticket to stop a suspension due to points
Accept your actions and continue forward with what's needed to reinstate
Your court documents will outline the fees and penalties you'll need to satisfy.
Unfortunately, we can't fully detail what you'll need to do since every incident is different. Likewise, you may cause additional issues depending on your actions when disputing the suspension.
However:
You will typically wait out the duration of the suspension to then be able to reinstate it. You will also need to satisfy any requirements dictated by the notice/court before re-applying. This may include paying tickets and carrying SR22 insurance for a set period.
Reinstating after a Revocation
You should surrender your license once it happens else you may face extra penalties!
If your suspended license turned into a revocation and you need it reinstated:
Get in touch with the Maryland MVA Driver Wellness and Safety Division

In Person
By Phone (410-768-7000) or (301-729-4563)

Request a reinstatement and provide your information:

Full name
Date of birth
Address
Driver's license number

If eligible, you'll return to complete the reinstatement application
Provide your reinstatement approval notice to a local Maryland MVA
The next steps would involve applying for a duplicate license while satisfying any requirements outside of the license suspension and revocation. This could include having to retake driving exams.
All-in-all, a Suspended License in Maryland is a Pain
It's hard not to state the obvious but:
Respect the road rules and you'll avoid getting a suspended Maryland license!
This means going the speed limit, making sure your vehicle is in working order, carrying insurance, and not causing incidents because of a DUI, texting, and the like. Remember, road rules aren't only for your safety but for everyone else on the road around you – so think before you get behind the wheel!