Maryland Title Replacement: Get a New or Duplicate MD Title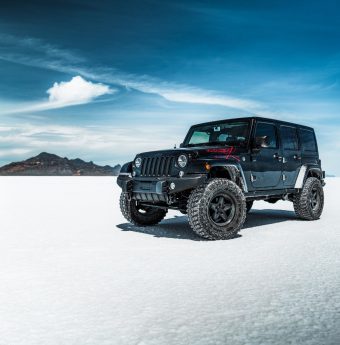 It's probably been years since you needed your Maryland title in hand.
Somewhere along the way it may have been damaged or mutilated beyond legibility. Or, maybe you simply can't find it. You sometimes need the title once you've paid the lien holder or if you're returning to the state from another jurisdiction.
Maryland requires you to replace a car title if lost, damaged, or stolen. You can get a duplicate title a few ways in Maryland and this article will share the options you have.
How to Replace or Get a Duplicate Maryland Title
You can replace your title in person at a local Maryland Motor Vehicle Administration location. Mail-in options are available, too, which is a great option if you want to save a trip to the DMV or if you're currently out-of-state such as traveling or vacationing.
You'll need to file the Application for Duplicate Certificate of Title (VR-018).
You will show your driver's license or ID, then submit a $20 duplicate title fee when processing the replacement request. The entire process is quick when you have the paperwork and payment ready.
Other items you may need:
Driver's license or ID card
License plate number
Vehicle's VMO, make, model, and year
Vehicle's registration proof of ownership
Any lien details
While these items aren't entirely necessary, you may want to have them on hand in case you need to process other items at the DMV. These documents also prove handy if you're making corrections.
Replacing/Duplicates in Person
Replacing a title in person requires you to:
Locate your local MD DMV office
Bring and/or submit the title form
Show your proof of ID
Pay the application fee
You may also process this request at one of the kiosks located throughout the state. Follow the on-screen prompts to complete the transaction at the kiosk. The duplicate titles are mailed to the address on file.
Replacing/Duplicates by Mail
Replacing and getting a duplicate title by mail is the same process. You will fill out the form and include a check/money order to the DMV for the application fee.
Send your documents to:
MVA
Title File Unit
6601 Ritchie Highway, NE
Glen Burnie, MD 21062
You'll receive your new title in the mail a few days after it's processed.
Making Corrections or Updating Your Information
It's worth your while to consider updating personal information when filing for a replacement or duplicate title. You'll request an Application for Corrected title Due to a Name Change or its appropriate form when updating this information on your title.
You can use your time at the DMV to complete other items like getting a name/address change or transferring a title, too. It's up to you! Might as well make the best use of your time, right?