Massachusetts Car Registration: A Step-by-Step Guide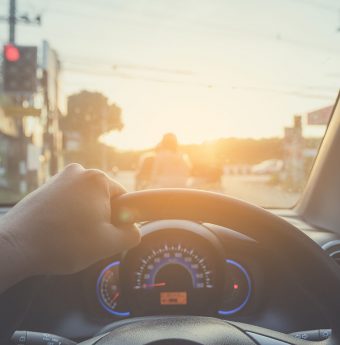 Are you looking to register your car in Massachusetts? You may wonder what documents you need, how much it costs, and where you can complete the registration process. It's all very intimidating – especially if this is your first time registering a vehicle in the Bay State.
Driving in the state of Mass. requires car registration whether you've purchased the vehicle through a dealership or private sale, inherited it, or received it as a gift.
The process may include the following:
Title application or lease agreement
Title transfer from private parties
Identification and proof of residency
Insurance proof and vehicle inspection
Variable fees and taxes by vehicle type
Registration is handled by Massachusetts' Registry of Motor Vehicles and is available via:
In-person
By Mail (if applicable)
Ready to register? Keep reading!
How to Register a Car in Massachusetts
You will have to register your vehicle after its leased, purchased, inherited, or gifted within 30 days of getting ownership. The registration is quick when you have the necessary documents prepared. Gather your driver's license and insurance, and follow along with the steps detailed below.
Important Note: You must get a vehicle inspection within seven days of registration.
Vehicle Purchased from an Individual
Vehicles purchased through private parties need registration. The process is easier when completed at a local RMV office since both parties can file paperwork on the spot. But you can bring documents to the office all the same.
This is what you'll do:
Go to an RMV office
Show your proof of ID
Provide the Title Application (RMV-1)

Plus: Lien release if applicable

Provide the vehicle title

Previous owner's certificate or previous owner's registration and bill of sale

Payment for the $75 registration fee
You may also need to pay applicable taxes during this registration. Complete these steps, and you'll receive your license plates and registration decal. The title is mailed to you or the lienholder within ten days of this application completion. Congrats!
Note: Gifting a vehicle is very much this same process, though it runs an additional fee. You will write 'GIFT' while transferring ownership of the vehicle.
The vehicle was Purchased from a Dealership.
Dealerships generally process the car's registration on your behalf only if they are registered with the Department of Revenue. In the event they don't, you can deliver this information at an RMV office, given you receive a power of attorney from the leasing company to sign documents on their behalf.
Provide proof of ownership/leasing

Manufacturer's Certificate of Origin, Bill of Sale, or Dealer Re-assignment Form

Bring ID, title, insurance, completed forms, and bill of sale
Submit an RMV-1 application
Pay any registration and taxes
As with a private vehicle sale, you'll need to get a vehicle inspection within seven days of registration.
Registration by Mail (Out-of-State and Military)
Mail renewal is available for military members and non-residents of Massachusetts. Call the RMV, 857-368-8000, for specific details about this process and requests for mail-in forms.
Those from out-of-state will convert their vehicle registration within 30 days of residency. The titling process happens at the same time (with some restrictions).
Massachusetts Registration Fees and Taxes
Typical registration costs include the following:
Registration (Most Passenger Vehicles): $60
Motorcycle Registration: $20
Title Fee: $75
Duplicate Registration: $25
Most forms of payment methods are available when paying registration fees and taxes. Any questions about registration and titling fees can be addressed through the MA DMV website.
Registration Renewal
The registration renewal process is very similar to what you've just learned, minus a few different forms and fees. You'll complete this process when transferring ownership, moving out of state, or wanting to remain legal to drive in the state.