Massachusetts Learner's Permit: A First-Time Teen Driver Guide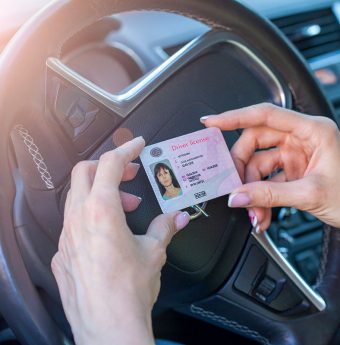 If you're a new driver in Massachusetts, the process of obtaining your learner's permit can seem daunting — but it doesn't have to be! The great news is that getting started is as simple as understanding what's required and taking the right steps. We'll break down everything you need to know about applying for your Massachusetts Learner's Permit here so that you can confidently get behind the wheel and show off those driving skills with confidence.
Massachusetts uses a graduated licensing program to help teens and new drivers understand road rules and gain valuable experience when getting behind the wheel.
The GDL program includes three steps:
Learner's permit
Provisional/intermediate license
Unrestricted (adult) license
You are here because you want to learn how to get a learner's permit in Massachusetts. This process isn't difficult if you're patient and follow the steps detailed in this post.
Getting a Mass. Learner's Permit: Step-by-Step
You can begin applying for a Massachusetts learner's permit at age 16.
To apply:
Go to your local MA RMV

Need to find one? Use our DMV office locator

Complete and submit a Driver's License, Learner's Permit, or ID Card (LIC1000) form
Provide your proofs:

U.S. citizenship or lawful presence (1 document)
MA residency (1 document)
Social Security number (1 document)

Pay the $30 permit application fee
Once you've completed the application, you will take the permit test.
The permit test is done at a testing station or automated kiosk. You will have 25 questions to answer questions about road rules, signs, and safe driving. You will have 25 minutes to complete this test. You must get 18 questions correct to pass.
Refer to your state's MA driving manual to practice these questions. Or, take an online practice test to improve your knowledge.
Driving Restrictions
Your learner's permit has set requirements and restrictions when behind the wheel:
You may only drive a passenger vehicle
You must have a licensed adult with you in the passenger seat whenever driving
You can only drive between 5 AM to 12 AM unless with an adult
Other restrictions include having your permit on you at all times. And other states allow you to enter and legally drive with your learner's permit if you visit.
Behind-the-Wheel Experience
You will need to complete the following driving practice with the permit:
40 hours of supervised driving

A licensed, 21+-year-old driver must attend you

30 hours if you've completed a driver skills program
You will record your process in a driver log which you'll submit later on when upgrading to a provisional license. Your parent and/or guardian must also complete 2-hours of instruction with your driver's education requirements.
Next: Upgrading to a Provisional License
Get your learner's permit, respect the road rules, and complete your behind-the-wheel experience. Once ready, you can upgrade to a Junior Operator's License or a provisional, depending on how you want to refer to it.
Ready? See our Massachusetts Provisional Licensing Guide for the details.