Massachusetts Provisional License: A Step-by-Step Guide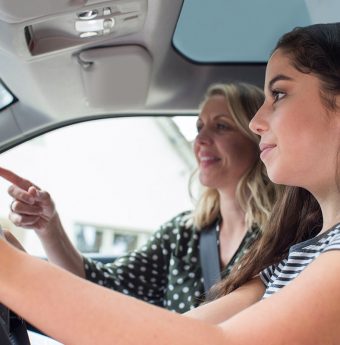 Getting ready to learn how to drive? Well, before you can get out on the roads and explore Massachusetts behind the wheel, there are a few things you'll need to do first. The Commonwealth of Massachusetts requires all new drivers, regardless of age or experience level, to possess a valid learner's permit before they can be awarded their license.
Massachusetts uses a graduated licensing program to help teens and new drivers understand road rules and gain valuable experience when getting behind the wheel.
The GDL program includes three steps:
Learner's permit
Provisional/intermediate license
Unrestricted (adult) license
You are here because you want to learn how to get a provisional license in Massachusetts. The state refers to this as a Junior Operator's License. This process isn't difficult if you're patient and follow the steps detailed in this post.
Getting a Junior Operator's License: Step-by-Step
The process to begin getting your JOL includes the following:
Be at least 16 with an MA learner's permit
Be at least 16 1/2 and begin applying for the JOL
Bet at least 18 and begin applying for your Class D license
Another requirement is a driver's education program.
You will need to take and complete an approved driver's ed course. These courses typically include classroom instruction, behind-the-wheel training, and in-car observation.
Your parents must also take at least 2 hours of driver's education.
To summarize:
Be at least 16 1/2 years old
Have held your learner's permit for at least 6-months
Have no traffic violations within six months of application
Complete and pass a driver's education program
Log your 40 hours of behind-the-wheel experience
Schedule an appointment to take your road test when you're ready to upgrade.
When ready:
Go to an MA RMV (find one here)
Complete and submit a Road Test Application (RDT103)

Under 18? Have your parent or guardian consent

Be prepared:

Vehicle is insured
You're sponsored by an adult
Show your learner's permit

Pay the $35 road test and $50 license fees
Pass the road test and you'll have earned your provisional license in Massachusetts!
Driving Restrictions
The JOL's driving restrictions include the following:
Only allowed to drive between 5 AM to 12 AM unless with a licensed adult
No passengers under 18 the first six months unless they're immediate family members
You should respect road rules throughout your tenure with the provisional. This includes operating the vehicle without a seatbelt, using your mobile device, and other incidents that may result in traffic violations.
Next: Getting an Unrestricted License
A provisional (JOL) license becomes an unrestricted license once you turn 18.
Until you're 21, you'll continue using the issued initial license. Afterward, you'll return to the MA RMV to update your information, photo, and other documents.
Want to know how to apply for an unrestricted as an adult? See our Massachusetts Adult Driver's Licensing Guide for the details.